Vadodara, also known as Baroda, is the third-largest and also among the fastest developing cities in the state of Gujarat. Renowned as the cultural capital of the state, it is archeologically known to be inhabited by humans since prehistoric times. Our rental taxi from Udaipur Drive will take you to this marvellous city that portrays an amalgamation of its imperial past and a cosmopolitan present-day life.
The exemplary architecture, magnificent palaces, and lush gardens make Vadodara a traveler's delight. Maratha leader Sayaji Rao Gaekwad III has contributed much to the growth of the city into an educational, industrial, and commercial center.
The Lakshmi Vilas Palace, Sayaji Baug, Champaner Pavagadh Archaeological Park, Sursagar Lake, Ajwa Nimeta Garden, and Makarpura Palace are prominent tourist attractions of Vadodara. The recently built Statue of Unity is another must-visit place located near Vadodara.
The distance from Udaipur to Vadodara is around 350 kilometers, and it takes around 7 hours to cover it by car. The route transitions from the staggering desert of Rajasthan to the scenic ghats of Gujarat. Book a rental taxi from Udaipur to Vadodara Taxiservice and make your road trip a memorable experience.
Udaipur Drive offers a wide range of car rental models in our extensive fleet. With our diverse variety of vehicles, you can easily rent a taxi to match your mobility needs. Given below is a list of vehicles offered by us.
Your Taxi Options
HatchBack
Book a hatchback from Udaipur Drive to save big on fuel and costs. Ideal for a small family, a hatchback can easily get you through the narrow roads and find easy parking. Rent a hatchback with us and have a safe journey with our rental taxi equipped with all safety features.
Toyota Innova
Whether you're going on a family outing, hauling extra cargo, or simply need a bit more legroom on your Vadodara trip, consider Toyota Innova for all of your transportation needs. With an Innova from Udaipur Drive you will have ample legroom and elbow space for all your passengers.
Sedan
If you need extra storage space for your Vadodara trip, a sedan might be for you. Whether you need space for 4 adults or a couple of kids, a Sedan fits the bill. And they have roomy trunks for all your essentials and extra luggage. Also, there are plenty of options to choose from the fleet offered by Udaipur Drive.
---
SUV
Driving long distances can definitely get uncomfortable. With an SUV from Udaipur to Vadodara Taxi service, you can arrive at your destination feeling fresh and energetic. A SUV not only provides extra space for stretching but also comes with plush interiors that make you want to keep driving.
Tempo Traveller
For a comfortable ride when travelling with a larger group, book a Tempo traveller from Udaipur Drive. It offers 9+ seating capacity and ample luggage space for your Vadodara trip. That long road trip won't feel so long knowing that everyone has space to stretch out and be comfortable.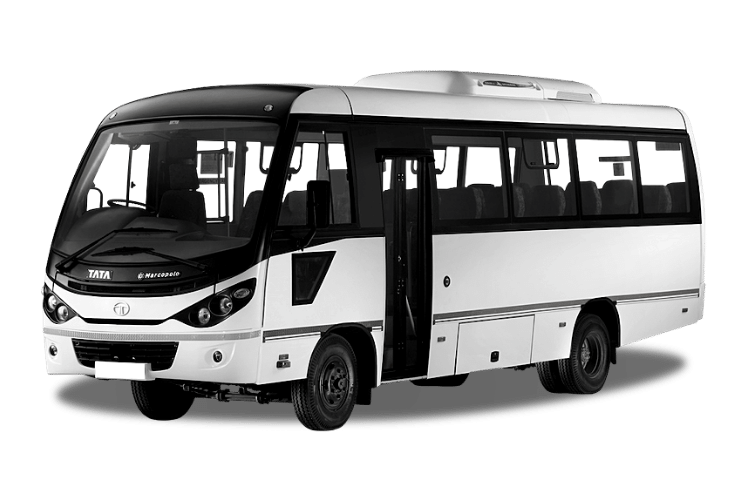 Mini Bus
When traveling with a large group of friends or family, book a Mini Bus from Udaipur to Vadodara Taxi service. With a Mini Bus, you will have ample leg and luggage room and the ability to travel together. Having one vehicle can help you save money and avoid the stress of having to make extra plans to meet up.
What to expect with Udaipur Drive
Pickup from any location in Udaipur
No hidden fees in your Udaipur to Vadodara taxi fare
Affordable rates with charges breakup
Any additional charges and night charges will be informed beforehand
Vehicles in excellent condition
Friendly and supportive customer service
Well trained and well mannered drivers
Flexible operating hours
Why book with Us?
Diverse fleet of vehicles
Hassle free online booking option
No cancellation fee upto 48 hrs
Udaipur to Vadodara Car Rental service made quick and easy
Round the clock customer support
Udaipur to Vadodara Traffic Information
The route via NH 48 is shortest when you drive from Udaipur to Vadodara. The express highway has heavy traffic though it is not congested. The road may be patchy around the ghats so you must drive consciously around those spots. Our experienced drivers from Udaipur Drive will make sure you have a safe ride to your destination.
You can also take the alternative route through NH 48 where you can take the Modasa Bypass to reach Vadodara via Godhra Highway. You can visit a few tourist attractions at Dungarpur on your way to Vadodara, with your own rental taxi from Udaipur to Vadodara Taxi service.
Sightseeing destinations in Vadodara
Vadodara is the best place to explore the cultural heritage of Gujarat since the prehistoric era. Here is a list of some of the places to visit during your Vadodara trip:
1. Laxmi Vilas Palace
The royal residence of Maharaja Sayajirao Gaekwad III, Laxmi Vilas Palace is a popular tourist attraction in Vadodara. Sprawling over 700 acres, the palace is also known as the largest private dwelling. The magnificent structure was constructed in 1890, blending Hindu, Mughal, and Gothic styles of architecture.
2. Champaner Pavagadh Archaeological Park
A UNESCO World Heritage site, Champaner Pavagadh Archaeological Park is an intriguing tourist attraction for history lovers. Nestled among the hills of Pavagadh, the park has several well-preserved Hindu and Jain temples, Islamic structures, and mosques from the Gujarat Sultanate era, ancient step wells, and cemeteries. You can witness the ruins of a well-planned capital city at the park.
3. Sursagar Lake
Located in the heart of the city, Sursagar Lake is a quaint waterbody decked with lush greenery. Built by Shri Sureshwar Desai, the lake offers respite from the bustle of the city. A majestic 120-foot statue of Lord Shiva was installed in the middle of the lake in 2002 to add to its beauty. You can enjoy paddle-boating in the lake or stroll along the banks to unwind in the tranquil environment.
4. Vadodara Museum and Picture Gallery
Established in 1894, Vadodara Museum and Picture Gallery houses royal exhibits and relics from the Mughal era. Dive into the history of Vadodara as you walk through the display galleries adorned with miniature paintings, Tibetan artifacts, an Egyptian Mummy, and a Blue Whale skeleton.
5. Ajwa Nimeta Garden
The Ajwa Nimeta Garden is a lush park ideal for a leisurely walk during the day. The main attraction of the garden is a 100-meter row of perfectly coordinated musical fountains. The multi-colored fountains are a delight to watch at night. The garden is frequently visited by locals and is equally popular among tourists.
What to do in Vadodara
Vadodara is dotted with vibrant shopping spots and aromatic food joints. You can choose to shop at the major malls of the city like National Plaza, Inorbit Mall, and Alkapuri. Visit Lehripura market, Mandvi, Madar Market, and Teen Darwaza Bazaar for more traditional and local stuff.
The street market is laden with ethnic Gujarati dresses and apparels with traditional Bandhani designs. You can also buy paintings, ornaments, and handicrafts prepared by local artists and craftsmen.
Vadodara is the best place to taste the quintessential Gujarati cuisine. Though most of the dishes are vegetarian yet the flavors are drool-worthy.
About Udaipur
Udaipur, 'the city of lakes' is a vibrant city in the arid desert state of Rajasthan. Flanked by historical monuments and royal palaces the city is a popular tourist destination in India.
On your Udaipur to Vadodara road trip you can build lasting memories for a lifetime as you explore the historical diversity of the two cities.
---
A rental taxi from Udaipur Drive can help you when planning a holiday to the cultural capital of Gujarat, Vadodara. We offer top quality customer service and competitive rates on a wide range of rental taxis. Whatever your budget or plans, you can easily book a rental car to travel in comfort and style. Take advantage of wide fleet and exclusive deals offered by us and see what this exciting destination has to offer.