The Royal state of Rajasthan mesmerizes its visitors with its deserts, rich culture, marvellous forts and colorful festivals. Udaipur is known for its famous lakes and Jodhpur, the second largest city of Rajasthan is known for its forts and blue colored structures leading to its name of Blue city.
Explore this wonderful city by booking a Udaipur to Jodhpur Taxi.
Located at a distance of 250 km from Udaipur, Jodhpur can be easily reached in 5 hours with our rental taxi from Udaipur Drive. You can also stop at various scenic places in between for a quick tour and enjoy a complete road trip experience.
Udaipur Drive makes taxi rental easy by offering a large selection of top quality vehicles in a wide range of styles. No matter your purpose of visit, we have a taxi rental to accommodate you and your companions. Given below is a comprehensive list of vehicles offered by us.
Your Taxi Options
HatchBack
If you want something small and efficient for a family of 4-5, book a hatchback car with Udaipur Drive. With our compact cars, you can easily get through the small lanes of Jodhpur and save big on your travel.
Toyota Innova
Rent an Innova from Udaipur Drive if travelling with a big family. This spacious vehicle has enough room for everyone and everything they wish to bring along. Have an adventurous ride to Jodhpur with our Innova rental taxi.
Sedan
Whether you need space for four adults or a couple of kids with enough roomy trunks for your luggage, a sedan vehicle is your best choice. Choose from our fleet of sedan vehicles from Udaipur to Jodhpur taxi service that fits your bill.
---
SUV
Class up your family outing with our luxury cars for your Jodhpur trip from Udaipur. Being a luxury model, you can travel in our SUV in comfort and style without overburdening your pockets.
Tempo Traveller
With plenty of room for multiple people, plus ample cargo space, a Tempo traveller is an ideal choice for family vacations. A Tempo traveller from Udaipur Drive can comfortably accommodate 12-16 people along with their luggage.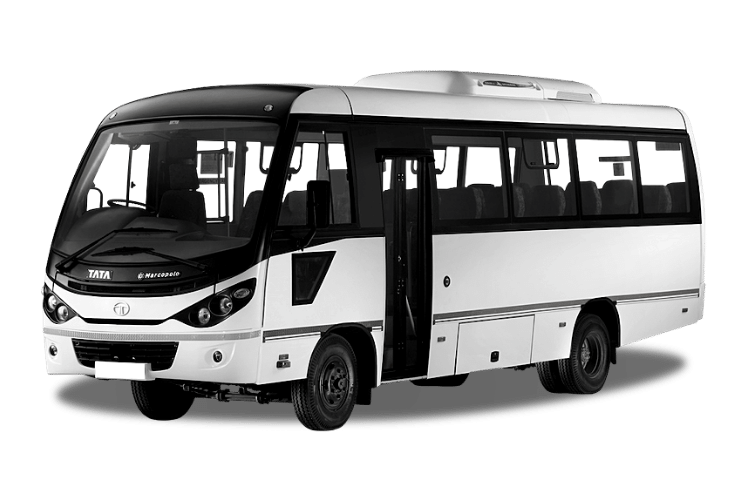 Mini Bus
If you are travelling with a large group, Udaipur to Jodhpur Taxi rental service offers great deals on Mini buses to allow everyone to travel in comfort. We ensure all your travel needs are met with our wide range of vehicle choices.
What to expect with Udaipur Drive
Pickup from your doorstep
No hidden fees in your Udaipur to Jodhpur taxi fare
Affordable rates with charges breakup
Any additional charges and night charges will be informed beforehand
Vehicles in excellent condition
Friendly and supportive customer service
Well trained and courteous drivers
Flexible operating hours
Why book with Us?
Diverse fleet of vehicles
Hassle free online booking option
No cancellation fee upto 48 hrs
Udaipur to Jodhpur Car Rental service made quick and easy
24/7 customer support
Udaipur to Jodhpur Traffic Information
The best way to reach the Blue City is to rent a Taxi From Udaipur to Jodhpur with us. There are three routes to cover the distance and the shortest route is via NH58 and NH62 that takes you to Jodhpur in less than 5 hours. Depending on the route you choose, the distance from Udaipur to Jodhpur is around 240-310 km. It takes around 4-5 hours to reach your destination depending on traffic conditions.
The other two routes which are via NH27 and NH62, and via NH50 take more than 5 hours of journey. Whatever route you choose, you can encompass various scenic villages, palaces and forts. With Udaipur Drive, you can plan your ride to halt at various famous locations like HaldiGhati Pass, Kumbhalgarh Fort and Dilwara temples and explore them as you wish.
If you wish to see other places enroute, it is advisable to start early so that you can reach Jodhpur on time and explore the sightseeing places of Jodhpur leisurely. Take help of GPS navigation inbuilt in the taxi or ask our local driver to know more about the must visit attractions of Jodhpur and places in between.
Sightseeing destinations in Jodhpur
Also known as the Sun City, Jodhpur is famous for its magnificent forts and palaces. Mehrangarh fort tops among the must visit places in Jodhpur, being one of the largest forts in India. Another famous attraction that you should not miss during your Jodhpur trip is the Umad Bhavan palace which is situated on the highest point in the city.
A shutter bug's delight, Mandore gardens are home to cenotaphs of past rulers of Jodhpur. A man made lake called Kalyana lake is a perfect spot for bird watching and capturing sunset in your camera lens. Along with these, you can visit other places of interest such as Jaswant Thada, Rao Jodha Desert Rock Park and Ghanta Ghar with our Udaipur to Jodhpur Taxi service.
What to do in Jodhpur
Udaipur to Jodhpur Taxi service will give you a diverse tour of the city of Jodhpur that you will surely remember for a longtime. Undoubtedly the most impressive structures of Jodhpur, exploring the splendid architecture of Mehrangarh Fort should top your list of things to do in Jodhpur. The cultural performances that happen daily at this fort are another highlight you should not miss.
Opt for a guided walking tour of the streets of the Blue city and learn more about the real Jodhpur and its culture. Experience deserts of Rajasthan through desert safaris and shop for handicrafts and sovereigns at Sardar market near the Clock tower. Visit the iconic Janta Sweet Home and try the delicious Mawa Kachori, that originated from Jodhpur.
---
No matter if you have a long list of exciting places to explore or simply want the flexibility to go as per your pace, our top quality Udaipur to Jaipur Taxi rental service is your best choice. With well trained drivers, an affordable and wide fleet of vehicles, your trip with Udaipur Drive will be more than just a means of transport to your destination. We offer you the complete road trip experience!
Taxi Service in Udaipur Made Easy
Diverse fleet of top brand vehicles from UDAIPURDRIVE.COM