The City of Lakes, Udaipur has an unique charm that is bound to mesmerise its visitors with its beautiful lakes, magnificent palaces, educational museums and sprawling gardens. Udaipur Local Taxi Service offered by us makes navigating within the city an easy task with its high quality fleet of vehicles.
Hire a car with Udaipur.Taxi to take advantage of our reliable services at affordable rates as you explore the popular sightseeing places in Udaipur. We arrange your choice of vehicle for traveling within the city at your own pace and comfort.
Whether you are on a luxury vacation or an economical one, or on a business trip; you will find a variety of vehicles in Udaipur ranging from hatchback, SUV, Innova, Sedan, Tempo Traveler and even Swaraj Mazda at your service. Here is a list of vehicle types offered that you can choose from depending on your budget and comfort:
Your Taxi Options
HatchBack
Ideal for a small family, Hatchback cars offer comfort without burning a hole in your pocket. Book a Hatchback from Udaipur.taxi for comfort and an economical option.
Toyota Innova
Large families who travel together can save big on time and money by booking an Innova cab from us. You can experience a comfortable and economical ride with our Innova cabs at your disposal.
Sedan
If you are looking for a more economical option than SUVs, book a sedan with Udaipur.Taxi. With Sedan, you get more trunk space and seating comfort than a hatchback. This is an ideal choice if travelling with kids, as you can carry all the essentials with large boot space.
---
SUV
If you are looking for a luxury, 7-passenger vehicle for your Udaipur trip, your search stops here. First class driving experience with our SUVs make your trip an unforgettable one with our wide range of luxury cars awaiting you.
Tempo Traveller
Ideal for 9+ passengers, Tempo Traveller though does not offer as comfort as SUV, is the best choice for large families. As you chit chat and enjoy the time together, you will not feel tired while visiting the Udaipur streets.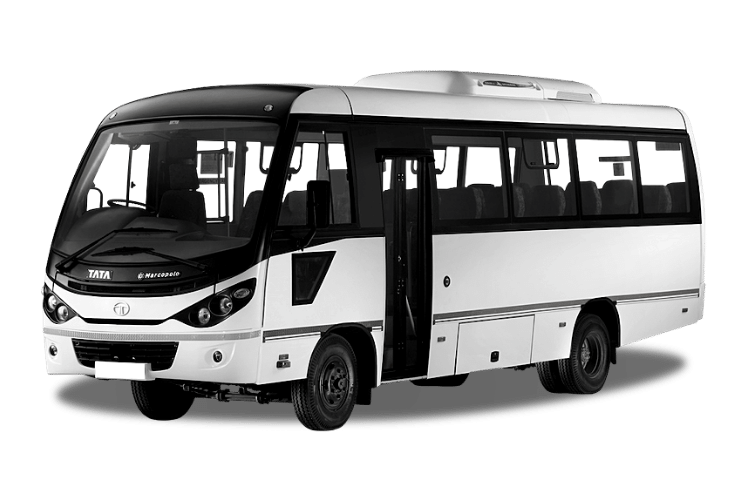 Mini Bus
With a seating capacity of 18+ passengers, Swaraj Mazda is the most economical option for a largefamily vacation or group outing. Our top quality vehicles in Udaipur provide a high performance drive for everyone to enjoy the ride.
What to expect with Udaipur.Taxi
Pickup from any location in Udaipur: airport, railway station, bus stand or your doorstep.
Great prices at affordable rates without any hidden fees
Well maintained vehicles
Friendly and reliable customer service
Well trained drivers
Flexible operating hours
Why book with Us?
Wide range of vehicle types
Online booking option available
Zero cancellation charges upto 48 hrs
Car Rental made quick and easy
Round the clock customer service
Udaipur Local Traffic Information
A car rental in Udaipur makes visiting all the popular tourist attractions stress free. Before boarding the vehicle, we recommend you install a driving app or include a GPS with your hired vehicle so that you can keep track of your journey. Local radio will also keep you posted on the traffic situations in the city. Try to start your trip early in the morning to avoid heavy congestions on roads leading to the place. Avoid exploring most visited attractions during weekends and opt for lesser known destinations during that time.
Hire a Taxi for Udaipur City Travel
Local Sightseeing destinations in Udaipur
Udaipur Local Taxi Service allows you to drive to the famous tourist destinations in Udaipur at your own speed where you can spend some time admiring the beautiful architectural wonders and sceneries. City Palace, Lake Pichola, Jag Mandir and Bagore ki Haveli are among the top rated tourist attractions in Udaipur. These places are located quite close to each other, hence you can easily combine a trip to all these together.
Driving to Jaisamand Lake, located around 47 km from city center is another fun outing you can enjoy with Udaipur.Taxi. This artificial lake has seven islands with the local tribal community still inhabiting one of the islands. You can also visit Hawa Mahal and Ruthi Rani Ka Mahal, Jaisamand Wildlife sanctuary, Jaisamand Island resort on your visit to the lake.
What to do in Udaipur
Exploring Udaipur is all about experiencing royalty and appreciating the city's splendid beauty. With Udaipur Local Taxi Service, we ensure you make the most of your city tour with umpteen number of activities you can indulge in. As it is called the City of Lakes, a boat ride in Lake Pichola and Fateh Sagar Lake is quite a natural and recommended activity to do. A heritage walk through the lanes of Udaipur is one of the best ways to understand the rich culture of the city.
Udaipur has many vantage points for photography, like Ambrai Ghat and Monsoon Palace that offer picture perfect settings to hone your photography skills. Get a high dose of Rajasthani culture by visiting the rural arts and crafts complex at Shilpgram and take some Rajasthani handicrafts and accessories home. Also, witness the famous folk dance performance and puppet show at Bagore ki Haveli.
---
Whether you are in Udaipur for business or pleasure, Udaipur.Taxi has your local mobility needs covered. We offer fast and easy access to our car rentals to reach your destination in the least possible time. Besides pocket friendly rates, our Udaipur Local Taxi Service has a wide range of vehicle types to suit your budget and other needs. Come book with us and you will not regret it.
VIP GUEST SERVICE
Get amazing deals on first class taxi rentals from UDAIPURDRIVE.COM