As a tourist destination, Chittorgarh attracts many history buffs and architecture enthusiasts to observe the uniqueness of this once glorious city. Udaipur Drive helps you to combine your Udaipur trip along with a trip to this quaint city that has seen many battles during its peak years. However, its timeless (and not a pleasant) memory was the Jauhar of Rani Padmini and Rani Karnavati when the Mughal emperor besieged the fort.
Chittorgarh is home to the largest fort in India and Asia- the Chittor Fort. The city was initially called Chitrakuta, and Chittor fort is said to have been built by Chitranga, a King of the Mori/Maurya clan. Chittorgarh is the erstwhile capital of the Sisodia Dynasty of Mewar. Situated along the rivers Gambheri and Berach banks, this city is famous for its sandstone forts and architecture.
#Trivia: The movie 'Padmavati' is inspired and based on Rani Padmini and Rajput ruler Rawal Ratan Singh's life. She immolated herself and other wives and children of soldiers to escape the dreaded Sultan of Delhi Allaudin Khilji's capture.
Traveling by car or road from Udaipur to Chittorgarh will take you approx. 2 ½ hours and is around 115kms away. One of the most notable spots while traveling on this road is the Sanwariaji temple, along the highway. It is dedicated to Lord Krishna. Book a Udaipur to Chittorgarh taxi and make a quick stop at the temple on the way to Chittorgarh.
---
With Udaipur Drive, we make it simple to get around in Chittorgarh in style and give you the chance to plan your journey at your own pace. We offer a diverse fleet of premium vehicles, allowing you maximum flexibility for your mobility needs. Given below is a list of vehicle types offered by us that you can choose from:
Your Taxi Options from Udaipur to Chittorgarh
HatchBack
Budget travellers can book a hatchback from Udaipur Drive for an economical ride from Udaipur to Chittorgarh. The small size of a compact car can help cut costs and provide better fuel efficiency. Also, it is an ideal option if you are travelling with a small family and with lesser luggage.
Toyota Innova
Ideal for 6-7 travellers, Toyota Innova doesn't make you tired as it offers utmost comfort. These roomy cars offer ample passenger space, and include enough trunk space to make even the longest drives a breeze. Book an Innova from Udaipur to Chittorgarh taxi service to enjoy a great trip to the beautiful city.
Sedan
When you need extra space for luggage or want a little extra leg room, a Sedan is a good choice. With a wide range of options to choose from Udaipur Drive, your trip to  Chittorgarh would be an affordable and comfortable ride. Sedan comes with more trunk space and is a much more economical option than a SUV.
---
SUV
A popular choice for families and adventure travellers alike, an SUV can take on inclement weather or rough terrain. With an SUV from Udaipur to Chittorgarh taxi service, you can travel along with several passengers while still having room for luggage. The luxurious interiors are an added bonus.
Tempo Traveller
Accommodating 9+ passengers, Tempo Traveller is your go to vehicle if you wish to travel with your large family. Renting a Tempo Traveller from Udaipur Drive means you can arrive at sightseeing destinations together and take long-distance road trips with plenty of space for luggage and equipment.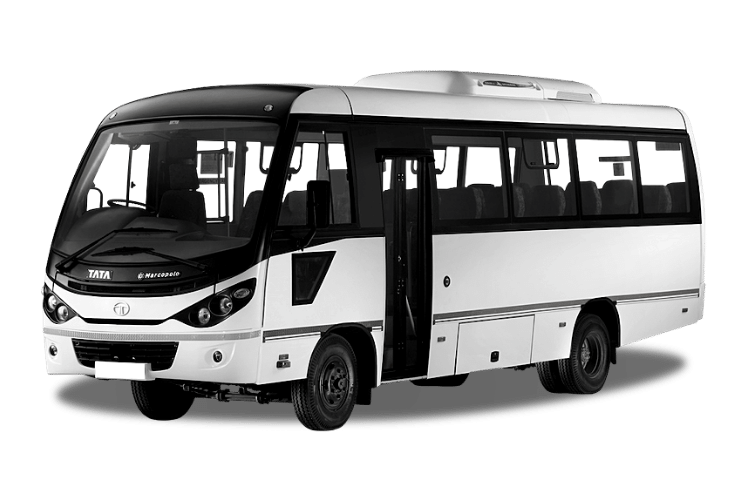 Mini Bus
Hire a Mini Bus from Udaipur to Chittorgarh Taxi for an unforgettable group tour of Chittorgarh. With a spacious vehicle, you can bring a large group and still have plenty of room for luggage and equipment. A Mini bus offers all you need for a fun-packed group vacation.
What to expect with Udaipur Drive
Pickup from any location in Udaipur
No hidden fees in your Udaipur to Chittorgarh taxi fare
Affordable prices along with break up of charges in detail
Any additional charges and night charges applicable will be mentioned in the itinerary 
Vehicles in top condition
Friendly and Reliable customer service 
Well trained and well mannered drivers 
Flexibility in operating hours
Why book with Us?
Choose from our wide fleet of vehicle options in Udaipur
Online booking option available
No cancellation fee upto 48 hrs
Easy to book Udaipur to Chittorgarh Taxi Rental service
Round the clock customer support
Udaipur to Chittorgarh Traffic Information
The smooth roads make for a very comfortable journey through the winding route of history while the warm desert air brushes through your face.
A road trip symbolizes fun, spontaneity, and a lot of adventure. If you wish to travel from Udaipur to Chittorgarh directly, you can easily make it in around 3 hours. However, if you want to explore Rajasthan a little more, hire a Udaipur to Chittorgarh taxi and you can choose any alternate rules to reach Chittorgarh.
Book a car rental from Udaipur Drive and you can go via a combination of routes such as Bhilwara, Nathdwara, Mandalgarh, and Nimbhera depending on your preferences. Each of these routes will take you between 3 hrs to 6 ½ hrs to reach Chittorgarh.
#Tip: It is advisable to start early from Udaipur if you want to travel through alternate routes to Chittorgarh. It will help you explore the towns along the way and help you reach your destination city in broad daylight.
Now that you are here let's explore…
Sightseeing destinations in Chittorgarh
1. Chittorgarh Fort
Chittorgarh Fort showcases architectural grandiose, with valiant battles fought and carnage that shook the spine of all dynasties. It is spread over 700 hectares and has 22 pools with nearly four billion liters of water.
2. Meera Temple
It speaks about the devotion and immense love of Meera towards Lord Krishna. The devotees gather here every day to sing her songs and bhajans. It was built by Rana Kumbh and is adorned with sculptures of other gods and goddesses, including Lord Vishnu.
3. Rana Kumbh Palace
The Rana Kumbh Palace reflects the bravery of Rana Kumbha, who defeated Muhamad Khilji and reconstructed the city of Mewar, starting with this fortress. It was where Rani Padmini committed Jauhar along with other warriors' wives. It is located near the Chittorgarh Fort premise. Rana Kumbha and his successors rebuilt it.
The other edifices worth visiting are Padmini Palace and Fateh Prakash Palace. If you want a real taste of Chittorgarh, visit the top sightseeing places in Chittorgarh today!
What to do in Chittorgarh
Although Chittorgarh is a small town, a few things you can enjoy doing here include
Birdwatching in Bassi Wildlife Sanctuary.
A luxurious stay at the 16th century Bassi fort.
Local shopping in the narrow market lanes.
Cave exploration of Buddhist religious sites and ancient temples in Menal.
Sound and light show at Chittorgarh fort.
The unique temple of Avari Mata is known for its oil rituals that can cure many ailments.
Do not forget to sit back and devour some lip-smacking Rajasthani delicacies while you are here.
About Udaipur
Udaipur – 'The Venice of East' is famed for its fantastical palaces, temples, havelis and beautiful lakes. There are plenty of places to visit in Udaipur that attracts history buffs and nature lovers alike. As a capital of the erstwhile Mewar kingdom, Udaipur is well known for its historical forts and alluring temples.
---
Rent a vehicle from Udaipur Drive for a comfortable and affordable travel in and around the city. Our fleet of vehicles provides luxury travel at an affordable price. With our Udaipur to Chittorgarh Taxi service, you can explore the best of Chittorgarh at your own pace. We are dedicated to quality and will ensure you receive a clean, new, and reliable taxi for your trip.
UDAIPUR IS ALL YOURS
Get amazing deals on first class taxi rentals from UDAIPURDRIVE.COM