The state of Rajasthan offers an amalgamation of culture, history, architecture, mythology, and heritage, which makes it one of the most traveled destinations of India. Pushkar, popularly known as 'the rose garden of Rajasthan', is a beautiful town splattered with Hindu temples. It is one of the oldest cities of India and a prominent Hindu pilgrimage. You can book a Udaipur to Pushkar taxi from the exotic Udaipur for a leisurely road trip to holy Pushkar.
The distance between Udaipur and Pushkar is around 280 km, and it takes 5-6 hours to cover by a taxi. The wide roads and scenic backdrop of the Aravalli Hills make an ideal setup to offer a great road trip experience, which is enhanced by the comfortable ride offered by Udaipur Drive. You can look forward to encountering the rustic village life of locals, their vibrant cuisine along with the natural charm and opulence of Rajasthan.
Udaipur Drive offers an affordable fleet of rental vehicles for your Udaipur to Pushkar trip with options ranging from hatchback, SUV, Innova, Sedan, Tempo Traveller and Swaraj Mazda. Choose the vehicle from your desired category from the list given below:
Your Taxi Options
HatchBack
Book a hatchback with Udaipur.taxi that provides great economy and agility through the busy streets of Pushkar. Ideal for small families, a hatchback makes your Pushkar trip an economical one without compromising on comfort.
Toyota Innova
Offering great comfort and plenty of legroom, Toyota Innova from Udaipur to Pushkar Taxi service is a great vehicle option if travelling with a group of 6-7 members. With a larger vehicle, you can organize fun-packed group sightseeing trips easily and efficiently.
Sedan
Choose a Sedan for your Udaipur to Pushkar trip that offers utmost comfort and plenty of trunk space within your budget. With a Sedan you can be rest assured that all your essentials will fit in.
---
SUV
Book an SUV from Udaipur.taxi to cruise the holy city in a stylish vehicle that offers superb levels of comfort. With stunning interiors and top class features, your Udaipur to Pushkar ride will be an unique experience.
Tempo Traveller
Big enough for a large group of friends or families, a Tempo traveller can carry 9+ passengers while still having plenty of room left over for all your luggage and equipment. Udaipur to Pushkar taxi service provides vehicles at affordable rates that are excellently maintained as well.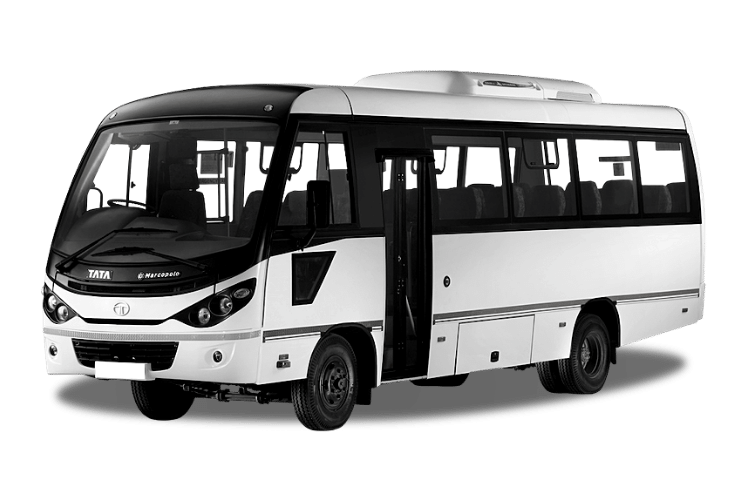 Mini Bus
Rent a minibus from Udaipur.taxi for plenty of legroom and luggage space. Traveling with a large group in a minibus can save you money on travel costs is great fun as well.
What to expect with Udaipur Drive
Pickup from any location in Udaipur
No hidden fees in your Udaipur to Pushkar taxi fare
Affordable prices along with break up of charges in detail
Any additional charges and night charges applicable will be mentioned in the itinerary
Vehicles in top condition
Friendly and Reliable customer service
Well trained and well mannered drivers
Flexibility in operating hours
Why book with Us?
Choose from our wide fleet of vehicle options in Udaipur
Online booking option available
No cancellation fee upto 48 hrs
Easy to book Udaipur to Pushkar Taxi Rental service
Round the clock customer support
Udaipur to Pushkar Traffic Information
The quickest and most convenient route to start your fun-filled road trip from the 'city of lakes' Udaipur to the sacred city of Pushkar is via NH58. The four-lane highway has comfortable traffic and road conditions are great for a pleasant trip. Book a car rental from Udaipur Drive to make the most of your Pushkar trip.
You can also visit Ranakpur Jain Temple if you take the route via NH27, which would stretch your journey by a couple of hours. Hire a Udaipur to Pushkar taxi to cover all the places you wish to explore enroute comfortably without worrying about your onward journey.
Sightseeing destinations in Pushkar
Pushkar is a tranquil town set up in the Ajmer district of Rajasthan. The major sightseeing spots in Pushkar are:
Pushkar Lake
The sacred semi-circular lake is an important pilgrimage site by the Hindus. You can take a quick dip in the holy lake surrounded by 52 ghats and several temples that add to its divine charm.
Varaha Temple
The ancient Varaha Temple at Pushkar dedicated to the third incarnation (avatar) of Lord Vishnu as a wild boar. It is one of the largest and most visited temples in Pushkar. You can enjoy the story narration of the legendary Varaha rescuing the Earth from drowning.
Brahma's Temple
The magnificent marble Brahma Temple near Lake Pushkar is the only temple in the world dedicated to Lord Brahma, the creator. Plan a visit to the temple on Kartik Poornima to attend the religious festival organized to honor the deity.
Merta City
The spiritual Merta City sings the glory of Meera Bai's devotion to Lord Krishna. The 500-year-old city is the birthplace of Meera Bai and has a museum dedicated to her. You can witness typical Rajput architecture in the city.
Tip: Plan your road trip to Pushkar in November and witness the grandeur of Rajasthan at the traditional Pushkar Camel Fair.
What to do in Pushkar
Your Udaipur to Pushkar Road Trip will be much more than mere sightseeing with Udaipur Drive. You can enjoy delicious Rajasthani street food such as Poha, Mirchi Vada, and crispy kachoris at the roadside dhabas on your way.
Upon reaching Pushkar, you can shop for traditional Rajasthani embroidered fabrics, block-printed costumes, handmade décor pieces, colorful bangles, and souvenirs at Pushkar Bazar.
Don't forget to try the authentic Rajasthani thali meals and other traditional dishes at the local restaurants.
About Udaipur
Udaipur is one of the most enchanting cities in the desert state of Rajasthan. It is located in a valley surrounded by the Aravalli Hills. The mesmerizing city boasts of its natural beauty and grand architecture. It is surrounded by four lakes and is referred to as the 'Jewel of Mewar'.
A road trip from Udaipur to Pushkar will leave you with memories to cherish forever as you explore the charm of these cities.
---
Rent your choice of vehicle from our Udaipur to Pushkar Taxi service to explore this exciting historic city with ease. Our fleet of top-quality vehicles are available at great deals and provide a first-class driving experience. Take advantage of our reliable and friendly customer service and enjoy the benefits of flexibility and convenience of a rental car from Udaipur Drive during your Pushkar trip.