Surrounded by the imposing Aravalli Hills, Udaipur is an oasis in the deserts of Rajasthan. The lush greenery and shimmering lakes along with marvellous palaces makes Udaipur a favourite holiday destination among Indian and foreign tourists. With Udaipur Drive, the city is yours to explore with more convenience and less cost.
An important religious site for worshippers of Lord Shiva, Eklingji temple is among one of the must visit sites for religious tourists. Located at a short distance of 22 km to the north of Udaipur, Eklingji temple is known for its brilliant architecture and the four-faced idol of Lord Shiva, made out of black marble. Book a Udaipur to Shri Eklingji Temple taxi to visit this popular temple dedicated to Eklingji, another name of Lord Shiva.
Cruise the city streets in your rental taxi from our diverse fleet. It's easy to find the right vehicle for your Shri Eklingji trip from Udaipur as we offer vehicles ranging from hatchback, SUV, Innova, Sedan, Tempo Traveller and Swaraj Mazda. Udaipur Drive is here to help you choose the perfect vehicle for your trip as listed below:
Your Taxi Options
HatchBack
Keep it simple by booking an economy rental taxi like a hatchback. Enough for a family of 4-5, with a hatchback you can easily get through the traffic. It helps you to stay on budget and provides you the comfort and convenience you want.
Toyota Innova
For those travelling with a group or on a family vacation, extra comfort and ample leg room is provided by an Innova vehicle. The safety features and spacious interiors make it an ideal choice for your Eklingji trip.
Sedan
With attractive rates offered by Udaipur Drive, a Sedan will have your requirement of ample boot space fulfilled. Enjoy the ultimate level of comfort by booking a Sedan with us that offers the roominess and cargo space of a larger vehicle.
---
SUV
Take your trip to the next level by choosing a luxury vehicle from our Udaipur to Shri Eklingji Temple Taxi service. Great for road trips with your group of friends, our SUVs offer comfort and ample space for you and your friends.
Tempo Traveller
Udaipur to Shri Eklingji Temple Taxi service also includes vehicles like Tempo Traveller that comes with 9+ seating capacity. Our tempo travellers are extensive, comfortable and come with enough space to move around.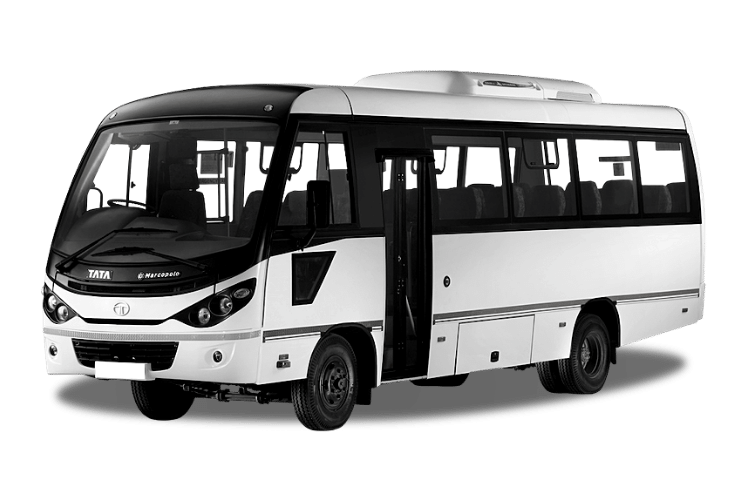 Mini Bus
Save big by booking a Swaraj Mazda if you are going for a group trip. Udaipur Drive makes sure you can tour around the city with ease and comfort at best rates.
What to expect with Udaipur Drive
Pickup from your doorstep
No hidden fees in your Udaipur to Shri Eklingji Temple taxi fare
Affordable rates with charges breakup
Any additional charges and night charges will be informed beforehand
Robust Vehicles
Cordial customer service
Well mannered drivers
Flexible operating hours
Why book with Us?
Diverse selection of vehicles
Hassle free online booking option
No cancellation fee upto 48 hrs
Easy to book Udaipur to Shri Eklingji temple Car Rental service
24/7 Customer support
Udaipur to Shri Eklingji Temple Traffic Information
The Udaipur to Shri Eklingji Temple road trip will take approximately 35 to 45 minutes via NH 58. Book your choice of vehicle from Udaipur Drive to cover the 22 km distance journey in the least possible time. Our professional drivers will also suggest other places of interest nearby that you can explore if you have more time in hand. You can also stay updated on traffic information via Google Maps and other traffic apps.
Sightseeing destinations in Kailashpuri (Eklingji)
Kailashpuri is also known by the name of Eklingji made popular by the presence of the Eklingji temple. People visiting this place make sure to pay their respect to Lord Shiva at the revered temple. Near Eklingji Temple, you can visit various other temples dedicated to Ambika, Kalki and Lord Ganesha.
Sas- Bahu temple and Adbhudji Jain temple are other famous temples located nearby. With Udaipur to Shri Eklingji Temple taxi you can also visit temples of Pataleshwar Mahadeo, Arbada Mata, Rathasan Devi and Vindhyavasini Devi. While planning a trip to Udaipur, make sure to include Eklingji in your itinerary, especially if you are a devotee of Lord Shiva.
What to do in Kailashpuri (Eklingji)
With Udaipur Drive, visit the holy place of Kailashpuri and pay homage at the various temples located within the village including the famous Eklingji temple. Marvel at the brilliant architecture of these ancient temples and shop for various small idols and other religious items sold outside the temple premises. Also, make sure to gorge on the local delicacies like 'mirchi bada' or 'dal-baati churma'.
---
Whether travelling alone or with a group of friends or family, our Udaipur to Eklingji temple taxi service ensures you a seamless journey. Our extensive fleet of vehicles caters to your budget and mobility needs. In addition, our top quality service and easy online booking option is an icing on the cake. So, book a rental car with Udaipur Drive and get ready to take on the roads of Udaipur and its surroundings.
UDAIPUR IS ALL YOURS
Get amazing deals on first class taxi rentals from UDAIPURDRIVE.COM