Along with lakes and palaces, Udaipur is known for its great warriors who fought bravely to protect the Mewar kingdom. Maharana Pratap is one such king who is remembered for the historic battle of Haldighati against Man Singh, the general of the Mughal emperor, Akbar. Our Udaipur to Haldighati taxi makes your visit to this historical place an outstanding experience.
Located at a mere distance of 40 km from Udaipur, Haldighati is a mountain pass located in the Aravalli range connecting the districts of Rajsamand and Pali. We at Udaipur Drive make sure you have a comfortable ride to cover this more than an hour journey starting from Udaipur.
Udaipur Drive offers a fleet of vehicle options for your Haldighati trip from Udaipur with options including hatchback, SUV, Innova, Sedan, Tempo Traveller and Swaraj Mazda. Choose the vehicle according to your budget and other requirements from the list given below:
Your Taxi Options
HatchBack
Since the distance between Udaipur and Haldighati is just 40 km, a hatchback would be enough to cover the short distance. If you are a small family, book a Hatchback from Udaipur.taxi for the most economical ride.
Toyota Innova
If you are a group of 6-7 members, book a Toyota Innova from Udaipur Drive. With great comfort it offers, you will never know when you reached your destination.
Sedan
Choose a Sedan for your Udaipur to Haldighati trip if you are travelling with children. The extra trunk space it offers makes sure you do not leave any of the kids essentials required for your journey.
---
SUV
If you wish to continue your journey to other nearby destinations, a luxury SUV would be your best bet especially if you are planning for a day long trip. Our luxury vehicles make sure you ride in class and comfort at reasonable cost.
Tempo Traveller
A group of friends or large families can opt for a Tempo traveller which comes with a seating capacity of 9+ passengers. Udaipur to Haldighati taxi service provides vehicles at affordable rates without compromising on the quality of vehicles.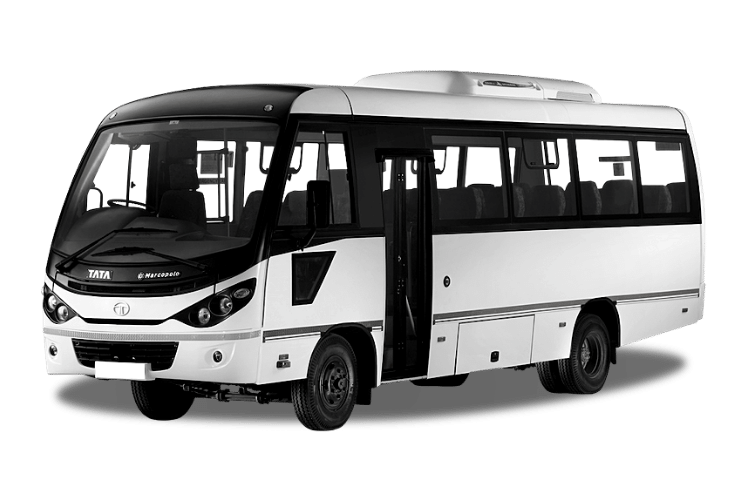 Mini Bus
A very large group of people travelling together can rent a Mini Bus from Udaipur Drive. Accommodating more than 18 passengers, Swaraj Mazda is the ideal option for group outings where there is more fun and laughter.
What to expect with Udaipur Drive
Pickup from any location in Udaipur
No hidden fees in your Udaipur to Haldighati taxi fare
Great prices which includes break up of charges in detail
Any additional charges and night charges applicable will be mentioned in the itinerary
Vehicles in excellent condition
Friendly customer service
Well trained and well mannered drivers
Flexibility in operating hours
Why book with Us?
Choose from our wide range of vehicle options in Udaipur
Online booking option available
No cancellation fee upto 48 hrs
Easy to book Udaipur to Haldighati Car Rental service
Round the clock customer support
Udaipur to Haldighati Traffic Information
Udaipur to Haldighati road trip will take approximately 1 hour or more depending on the traffic conditions. The road trip can be best enjoyed by booking a car rental with Udaipur Drive. The best way to reach Haldighati from Udaipur is via NH 58. Our experienced and professional driver will cover the 40 km journey in no time.
To keep track of the driving route, you can check Google maps and visit other places like Eklingji temple enroute to Haldighti, if time permits. If you wish to return to Udaipur on the same day try to start early so that you can cover all the important historic places of Haldighati. Hire a Udaipur to Haldighati taxi to know more about this glorious battlefield.
Sightseeing destinations in Haldighati
Deriving its name from the yellow colored soil of the area, Haldighati is the site of the Battle of Haldighati which took place in 1576. It is considered as one of the fiercest battles ever fought in the Indian history. Maharana Pratap National Memorial and Museum dedicated to the great warrior Maharana Pratap is a must visit during your trip.
Located at a distance of 4 km is a cenotaph called chhatri that is dedicated to Chetak, the horse of Maharana Pratap that fought with equal valour. Haldighati is also home to Badshahi Bagh, a stunning garden that is famous for Chaitri-Gulab, original rose water; and 'Gulkand', jam made from rose petals.
What to do in Haldighati
Haldighati is a historic place that is sure to make you feel proud of the Mewar dynasty of Rajasthan. With Udaipur Drive, we ensure your visit to this place is a memorable experience. Awe at the unique collection of paintings and weapons related to Battle of Haldighati or watch a short animation movie depicting the tales of Maharana Pratap at the museum. If you are staying till evening, make sure to attend the light and sound show conducted in the museum premises.
---
Our Udaipur to Haldighati Taxi service takes care of all your travel needs to give you an unforgettable experience. Our range of vehicles and top quality service makes your journey safe and smooth. Beat the heat of Udaipur with a rental car from Udaipur Drive that offers a way to traverse the mountain pass of Haldighati in comfort and style.
UDAIPUR IS ALL YOURS
Get amazing deals on first class taxi rentals from UDAIPURDRIVE.COM