Marvellous forts and palaces, beautiful lakes, commendable folk music and mouth watering cuisine welcomes you to the state of Rajasthan. While Udaipur is famous for the scenic lakes and palaces, Jaipur is known for its forts and havelis. Tourists visiting Udaipur for a long vacation make sure to combine a trip to Jaipur as well. Udaipur Drive is your go to place to cover the distance from Udaipur to Jaipur in a hassle free manner.
Udaipur to Jaipur distance is approximately 400 km and it takes upto 7 hours to cover the distance by road. With our Udaipur to Jaipur Taxi, you get a well maintained vehicle and courteous driver and you can be rest assured that your Udaipur to Jaipur trip would be an exciting experience.
Udaipur Drive offers a diverse selection of rental taxis with our fleet of vehicles featuring compact cars, sedans, SUVs and Mini Buses. Given below is a comprehensive list of vehicles offered by us.
Your Taxi Options
HatchBack
Explore the most beautiful cities of Rajasthan by booking an economy car such as a hatchback with Udaipur Drive. Easy on your pockets, you can easily cruise through the streets of Jaipur with our top quality hatchback vehicle.
Toyota Innova
Rent an Innova from Udaipur Drive for group or family travel. Offering plenty of comfort and ample cargo space, you can plan for a fun filled adventure in Jaipur with our Innova rental taxi.
Sedan
If travelling with kids, look for our Sedan vehicles from Udaipur to Jaipur Taxi service. These vehicles offer comfort and convenience and are quite affordable in comparison with SUVs. Also, you can carry all your essentials along.
---
SUV
For a unique driving experience, rent a SUV for your Udaipur to Jaipur trip. Our vast range of luxury cars ensure that all your travel needs are satisfied and you cover this 7 hour journey in utmost comfort.
Tempo Traveller
Rent a Tempo traveller and bring along everyone and everything you need for your Udaipur to Jaipur ride. Great for family vacations, a Tempo Traveller is an ideal choice for its ample seating capacity and spacious interiors.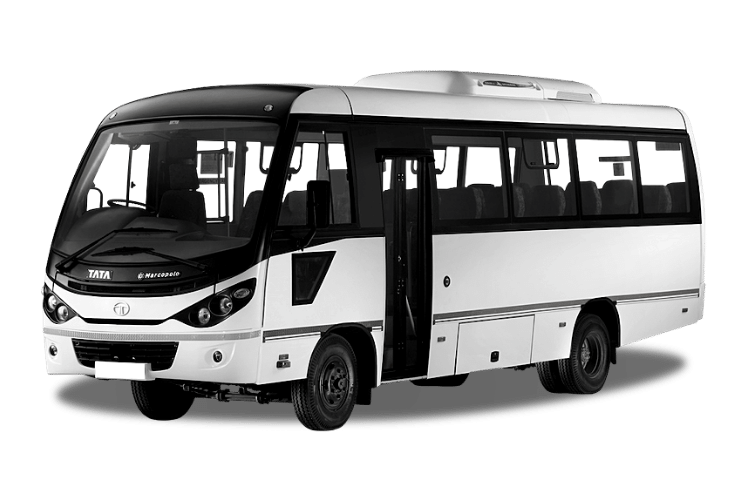 Mini Bus
Group travellers can make use of Mini Bus from Udaipur Drive that can accommodate a vast number of passengers. Our Minibuses ensure plenty of space for your companions and luggage and are an ideal choice when travelling as a larger group.
What to expect with Udaipur Drive
Pickup from your doorstep
No hidden fees in your Udaipur to Jaipur taxi fare
Affordable rates with charges breakup
Any additional charges and night charges will be informed beforehand
Vehicles in best condition
Friendly and supportive customer service
Well trained and well mannered drivers
Flexible operating hours
Why book with Us?
Diverse fleet of vehicles
Hassle free online booking option
No cancellation fee up to 48 hrs
Udaipur to Jaipur Car Rental service made quick and easy
Round the clock customer support
Udaipur to Jaipur Traffic Information
Popularly known as the Pink city, Jaipur is a famous tourist destination known for its forts, palaces and rich heritage. With our Udaipur to Jaipur rental taxi you will get around this 400 odd km long journey via NH 58 comfortably and conveniently. Our top quality vehicles and professional drivers will cover this 7 hours drive without making you feel tired.
Book your choice of vehicle from Udaipur Drive and simply relax and enjoy your ride while the chauffeur will take care of everything else. Take short breaks in between or cover other sightseeing destinations enroute with our rental services. Start early to avoid heavy traffic and keep track of the route through Google maps or other traffic apps.
Sightseeing destinations in Jaipur
Filled with historical places and beautiful architectural wonders, Jaipur has a unique charm that would take you to the era of royalty and tradition. When planning a Jaipur trip from Udaipur, the first thing that comes to one's mind is its magnificent forts and palaces. Amer Fort, Jaigarh Fort, Nahargarh Fort, City Palace, Hawa Mahal and Jal Mahal are some of the impressive structures that would mesmerise the visitors with their splendid architecture at the very first sight.
Depicting the history of Jaipur, there are numerous museums that will fascinate you with age-old exhibits of historical importance. Albert Hall Museum, City Palace Museum and Dolls museum are some of the must visit museums during your Jaipur trip. Also, there are several other attractions like Jantar Mantar, Chokhi Dhani, Ram Niwas Garden and Birla Mandir that you can conveniently visit with our Udaipur to Jaipur Taxi service.
What to do in Jaipur
With Udaipur Drive, you can take a fun-filled trip through the streets of the Pink city and create a treasure trove of memories exploring the forts, museums, gardens and shopping bazaars. Witness the amalgamation of Indian and European architecture at Nahargarh fort or visit the marvellous Jal Mahal situated on the waters of Mansagar Lake.
Enjoy a camel safari or explore wildlife at Ranthambore National Park in a Jeep safari. Head over to Chokhi Dhani to witness Rajasthani folk performances, puppet shows and more. Shop for Rajasthani handicrafts and sovereigns at local bazaars and relish mouthwatering Rajasthani delicacies like Dal Baati Chuurma, Ghevar, Ker Sangri, Gatte ki sabzi or the delectable 'Laal Maas'.
---
With our top quality Udaipur to Jaipur Taxi rental service you can be rest assured that you will be getting the most competent rates, best vehicles, the most courteous and experienced drivers and guaranteed customer satisfaction. No matter your purpose of visit, Udaipur Drive is here to help you get on to the road as quickly as possible.
Taxi Service in Udaipur Made Easy
Diverse fleet of top brand vehicles from UDAIPURDRIVE.COM