Pali is renowned as Rajasthan's Industrial City. Located on the banks of River Bandi, the city is drenched in Rajputana opulence. If visiting the city from Udaipur, book a cab from Udaipur Drive to get the taste of Rajasthan's rich heritage and culture with a dash of modernism at Pali.
Pali is a small city shaped like an irregular triangle and shares its borders with eight neighboring cities. It is an ancient hub for merchant activities, still famous for the export of cotton and synthetic fabrics, including other commercial operations.The distance from Udaipur to Pali is around 180 kilometers, and it can be covered in around 3.5 hours by car. With our well maintained vehicles from Udaipur to Pali Taxi service, you can also visit the revered Lord Krishna temple at Nathdwara on the way.
Udaipur Drive offers a wide range of car rental models in our extensive fleet. With our diverse variety of vehicles, you can easily rent a taxi to match your mobility needs. From economy models to luxury models, choose the vehicle that suits you best from the categories mentioned below:
Your Taxi Options
HatchBack
A hatchback is ideal for fun city trips and adventurous shorter excursions. Save costs with a hatchback from Udaipur Drive that also enables you to easily maneuver and park in urban areas. With better fuel efficiency, you can keep your trips cost effective.
Toyota Innova
Get going on a family vacation or group outing by booking a Toyota Innova from Udaipur Drive. With ample cargo capacity, an Innova offers the best travelling experience as you can bring all your essentials with plenty of room still left for other items.
Sedan
Rent a Sedan from Udaipur to Pali Taxi service to travel in comfort with your friends and family. In a sedan, you have more seating and trunk space than in a hatchback, and they are a more economical choice than larger vehicles such as SUVs.
---
SUV
Enhance a vacation, business trip or special occasion with a SUV from Udaipur Drive. With our fantastic luxury models, you can experience all the thrills of driving an SUV in pure style and flair. Our top quality SUV rental cars ensure you have a safe and fun filled road trip to Pali.
Tempo Traveller
Travel at your own pace with a Tempo Traveller for your family trips and group travel. With a Tempo Traveller from Udaipur to Pali Taxi service that can accommodate 9+ passengers, you can save time and travel costs as you all travel together in one vehicle.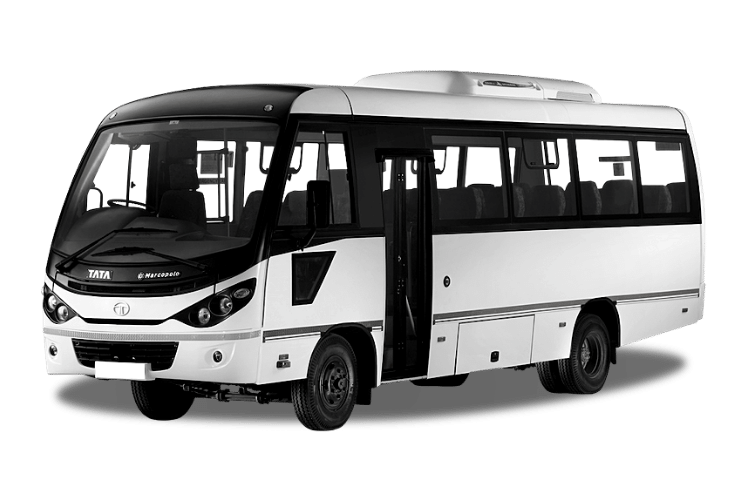 Mini Bus
Make sure no one gets left behind on your road trip to Pali from Udaipur. With a Mini Bus, each passenger has much more leg room and ample luggage room, specifically designed for large parties. Travel in comfort with your large group with a MiniBus rental from Udaipur Drive.
What to expect with Udaipur Drive
Pickup from any location in Udaipur
No hidden fees in your Udaipur to Pali taxi fare
Affordable rates with charges breakup
Any additional charges and night charges will be informed beforehand
Vehicles in excellent condition
Friendly and supportive customer service
Well trained and well mannered drivers
Flexible operating hours
Why book with Us?
Diverse fleet of vehicles
Hassle free online booking option
No cancellation fee upto 48 hrs
Udaipur to Pali Car Rental service made quick and easy
Round the clock customer support
Udaipur to Pali Traffic Information
The shortest route for a road trip from Udaipur to Pali is via NH 58 and NH 162 Ext. You can enjoy the amazing vistas of the deserts against the Aravalli Hills along the four-lane highway. Though there might be a bit of traffic, the wide roads are rarely congested.
The alternative route through RJ SH 32 will take you only 30 to 45 minutes extra. With Udaipur Drive, you can stop at Ranakpur while driving along this route to seek blessings at the Chaturmukha Dharana Vihara, which is a 15th century Jain Temple.
Sightseeing destinations in Pali
Pali is spattered with luxurious monuments, embellished temples, lush gardens, and affluent museums. The main tourist attractions are the majestic Jain temples, sprightly Jawai Dam, Bangur Museum housing a remarkable collection of antique exhibits, and the picturesque Lakhotia Gardens. Some of the sightseeing places you must not miss in Pali are:
1. Parshuram Mahadev Temple
Parshuram Mahadev Temple is a cave temple located amidst the Aravalli Hills at a height of over 3990 feet above sea level. It is dedicated to Lord Shiva and is thronged by devotees during Sawan and Maha Shivratri. As per folklore, the temple is believed to be carved with an axe by Lord Parshuram, who was an incarnation of Lord Vishnu. He had also meditated in the cave to please Lord Shiva.
2. Lakhotia Garden
Located in the heart of Pali, Lakhotia Garden is a beautiful garden surrounded by water on three sides. The well-manicured garden has vibrant flower beds and lush greenery. The surrounding water body is known as Lakhotia Pond. An intricately carved temple dedicated to Lord Shiva is situated in the middle of the garden.
3. Bangur Museum
One of the most popular tourist attractions of Pali, Bangur Museum is a quaint museum. It has the richest collection of tribal handicrafts, paintings, crafts, and copper coins. It is named after Mr. Bangur Juar and has a great collection of arms, ammunition, armors, and exhibits belonging to the various dynasties who have ruled Pali.
4. Jawai Dam
Jawai Dam is the largest dam in western Rajasthan. It was built around 70 years ago, across the tributary of the river Luni. It was constructed primarily as a source of water for Pali and its neighboring cities. It was built under the aegis of Maharaja Umaid Singh of Jodhpur. Besides supplying water, the dam is a breeding ground for leopards, crocodiles. You can enjoy the astounding vistas of Pali from the dam and watch migratory birds during the winter months.
What to do in Pali
There are many sightseeing spots in Pali including the Surya Narayan Temple, Om Banna Dham, Samand Lake, and Ghanerao. With a private vehicle from Udaipur Drive, you will have plenty of time remaining to explore the shopping destinations of Pali as well.
You can shop for cotton fabric and yarn at Main Market and Sarafa Bazar. The local Leelgarh and Rangrez communities specialize in cloth dyeing. You can get your fabrics colored into your preferred shades. Females can get henna designs on their hands with the best quality mehndi from Sojat.
You can also indulge in drool-worthy Rajasthani dishes at Pali. The flavor-rich Rajasthani Thali is a must-try. Other delicacies of the local cuisine are Pyaz Kachori, Makhania Lassi, Laal Maas, Kadhi, Dal-Baati-Churma, and Ghevar.
About Udaipur
Udaipur is an affluent city in the multi-colored desert state of Rajasthan. Renowned as the 'City of Lakes', the regal city is speckled with artificial lakes, drenching the arid Rajasthani desert. Opulent architecture and traditional lifestyle offer tourists insight into the royal life of the valiant rulers of the Kingdom of Mewar. The idyllic set up of Udaipur against the Aravalli Hills has earned the city the epithet 'Venice of the East'.
Delve into the history of Mewar on your Udaipur to Pali road trip and discover the richness of Rajasthani culture.
---
A rental vehicle from Udaipur Drive can enhance your trip to Pali by giving you the means to move about with ease. Get around comfortably and conveniently with one of our affordable, premium rental cars. Whether you want a luxury rental taxi or a more budget-friendly vehicle, our selection has what you need.