Popularly known as the 'Venice of the East', Udaipur is a treasure trove of beautiful lakes, palaces, museums, and gardens. Tourists visiting Udaipur, both domestic and international travellers, combine their trip with Delhi, the capital city of India. Book a Udaipur to Delhi taxi with us for a reliable and timely taxi service.
Located at a distance of 662km from Udaipur, reaching Delhi takes more than 11 hours by car. We at Udaipur Drive make sure your journey is comfortable and relaxing as you travel as per your convenience, halting at regular intervals and enjoy the extensive road trip.
With Udaipur Drive, you can book any type of vehicle for your Udaipur to Delhi trip depending on your requirement and budget. We offer a wide range of vehicle options right from hatchback, SUV, Innova, Sedan, Tempo Traveller to Swaraj Mazda. Given below is a list of vehicle types offered by us that you can choose from.
Your Taxi Options
HatchBack
Budget travellers with small family can opt for Hatchback cars that offer comfort at pocket friendly prices. Book a Hatchback from Udaipur.taxi for a comfortable and an economical ride from Udaipur to Delhi.
Toyota Innova
Ideal for 6-7 travellers, Toyota Innova doesn't make you tired as you cover the 11 hour plus journey from Udaipur. As you have family for company and a great comfortable ride, you will never know when you covered those 600+ odd kms.
Sedan
Popular among families with kids, Sedan comes with more trunk space and is a much more economical option than a SUV. Choose from a wide range of sedan vehicles for your Udaipur to Delhi Taxi service.
---
SUV
As the journey to Delhi can be quite tiresome, a luxury vehicle with more leg room and luxurious interiors makes it a pleasant experience altogether. Our fleet of luxury cars from world class car brands makes sure you ride in style without going overboard on budget.
Tempo Traveller
If you are a large family with 9+ passengers, book a Tempo Traveller from Udaipur Drive. It is quite an affordable option for your Delhi trip and moreover all of you can travel together to Delhi.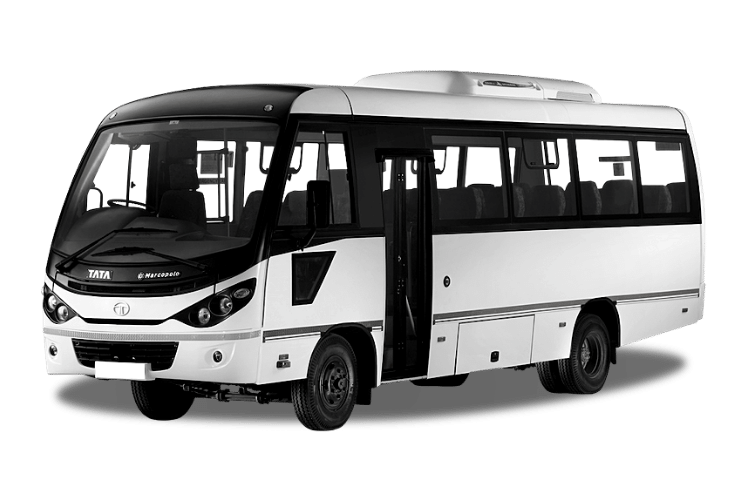 Mini Bus
For group outings and very large families, renting a Swaraj Mazda is your safest bet. Accommodating 18+ passengers, Swaraj Mazda is the ideal option for outdoor adventures and group family trips.
What to expect with Udaipur Drive
Pickup from your doorstep in Udaipur
No hidden fees in your Udaipur to Delhi taxi fare
Great prices with break up of charges clearly explained
Any additional charges and night charges included in itinerary beforehand
Well maintained vehicles
Reliable customer service
Well trained and well mannered drivers
Flexible in operating hours
Why book with Us?
Choose from our extended fleet of vehicles
Hassle free online booking option available
No cancellation charges upto 48 hrs
Easy to book Udaipur to Delhi Car Rental service
24/7 customer support
Udaipur to Delhi Traffic Information
Udaipur to Delhi road trip can be best enjoyed by booking a car rental with Udaipur Drive that comes with a professional chauffeur. The best way to reach Delhi from Udaipur is via NH 58 and NH 48. With Udaipur to Delhi Taxi we will cover the 662 km journey in the least possible time, halting at regular intervals for you to take a short break.
You can also keep track of the driving directions by installing a driving app in your mobile. Our vehicles also come with GPS so that you will know how far you have covered your journey. Try to start your trip early in the morning to avoid heavy traffic on the highway. With Udaipur Drive's vehicles you can simply relax and enjoy the views as the driver takes care of everything.
Sightseeing destinations in Delhi
The capital city of India, Delhi is an amalgamation of historic monuments, old bazaars, modern structures and local eateries. By booking a taxi from Udaipur to Delhi, you can explore all the famous tourist destinations in Delhi as per your comfort and pace. While at Delhi, don't miss the famous historic architectural wonders like Qutd Minar, Red fort, India Gate and Jantar Mantar.
Delhi is synonymous with shopping. Delhi Haat, Sarojini Nagar Market, Lajpat Nagar Market and Connaught Place are famous shopping destinations in Delhi where you get everything at low prices if you have a knack for bargaining.
What to do in Delhi
Delhi, the Indian capital city never ceases to amaze you. With Delhi Taxi service from Udaipur city, we ensure you make the most of your trip by indulging in numerous activities it offers. As a destination of many UNESCO heritage sites, a heritage walk to the famous historical sites is a must. You will get to know the rich cultural aspects of the city. Find inner peace at Lotus temple as you lose yourself in the silence of the place.
For religious tourists, a visit to the famous Akshardham temple is a must that will leave you spellbound with its architectural beauty. Shop at Sarojini Nagar market for bags, cosmetics, artificial jewellery and clothes at throw away prices. Pamper your taste buds with local delicacies at Chandni Chowk.
---
With our tailor made all-inclusive Udaipur to Delhi Taxi service, we make sure our customer's outstation travel is a memorable experience. We make sure your trip to Delhi with Udaipur Drive is a fun filled holiday experience that you would cherish for a lifetime. With our wide range of vehicles at budget friendly rates you will have the best Udaipur to Delhi trip by private taxi. Come book with us and embark on a beautiful journey to the heritage city of Delhi.
VIP CUSTOMER SERVICE
Get amazing deals on first class taxi rentals from UDAIPURDRIVE.COM