Agra is the most popular tourist destination in the state of Uttar Pradesh. Famed as the 'City of Taj', it is home to the majestic Taj Mahal which is one of the seven wonders of the world. If you are visiting Agra from Udaipur, book a Udaipur to Agra taxi to visit both the marvellous places comfortably.
Beyond the elegance of the Taj, the city takes you back to the Mughal era. Dotted with regal monuments, Agra is keeping the romance, history, culture, and legacy of the Mughal empire with its architecture. Agra Fort and Fatehpur Sikri are also UNESCO World Heritage Sites that attract visitors from across the world.
All types of travelers including hopeless lovers, history fanatics, backpackers on a budget, and architecture buffs can explore the relics of Mughal heritage, art, and culture on display at Agra. Beyond sightseeing, you can look forward to shopping and trying out the local delicacies of the city.
The distance from Udaipur to Agra is over 630 kilometers and it can be covered in around 10 hours by car. With Udaipur Drive, you can also stopover at Ajmer and Jaipur on the way for some quick sightseeing.
Our affordable fleet of rental vehicles from Udaipur Drive makes sure you get a vehicle from your desired category at best price. Choose the vehicle of your choice from the list given below:
Your Taxi Options
HatchBack
Book a hatchback with Udaipur Drive if travelling with your small family. Enjoy cruising by the streets of Agra in your hatchback and get a first class experience travelling in our well maintained vehicles by paying an economical price.
Toyota Innova
Rent a Toyota Innova from Udaipur to Agra Taxi service for an exhilarating vacation in one of the most historically rich cities in India. With our robust vehicle, you can be rest assured you'll be touring the city in premium style and comfort.
Sedan
Choose a Sedan for your Agra trip from Udaipur as they provide top comforts and amenities for longer road trips. With plenty of luggage room, you can carry all your essentials for your long road trip.
---
SUV
Travel around Agra in utmost comfort and style with a luxury car rental from Udaipur Drive. Our luxury vehicle can enhance your experience of visiting the historical attractions and monuments that Agra has to offer.
Tempo Traveller
Big enough for family vacations or group travel that ensures you have the right amount of leg and luggage room, a Tempo traveller can carry 9+ passengers. Udaipur to Agra taxi service provides vehicles at affordable rates that are also well maintained.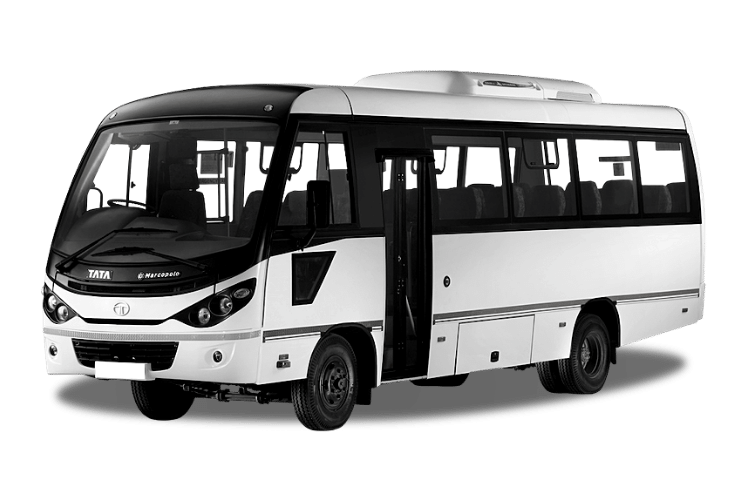 Mini Bus
Rent a minibus from Udaipur Drive to explore this exciting historic city with your whole group in a premium vehicle. When traveling with a large group for a long distance road trip, a minibus can save you big on money and travel cost.
What to expect with Udaipur Drive
Pickup from any location in Udaipur
No hidden fees in your Udaipur to Agra taxi fare
Affordable prices along with break up of charges in detail
Any additional charges and night charges applicable will be mentioned in the itinerary
Vehicles in top condition
Friendly and Reliable customer service
Well trained and well mannered drivers
Flexibility in operating hours
Why book with Us?
Choose from our wide fleet of vehicle options in Udaipur
Online booking option available
No cancellation fee upto 48 hrs
Easy to book Udaipur to Agra Taxi Rental service
Round the clock customer support
Udaipur to Agra Traffic Information
The shortest route for a road trip from Udaipur to Agra is via NH 58 and Bikaner Agra Road. There is hardly any traffic on the four-lane highway till you get close to Agra. Traffic becomes congested a few kilometers before you reach Agra. Book a car rental from Udaipur Drive to have a comfortable journey to Agra.
The route via Bikaner- Agra Road is shorter by 10 kilometers but it takes almost the same time to reach even via this route due to heavy traffic. The alternative route through NH 23 will take you almost an hour extra to reach Agra. Hire a Udaipur to Agra taxi and visit Chittorgarh and Bhilwara while driving along this route.
Sightseeing destinations in Agra
1. Taj Mahal
Located on the bank of River Yamuna, the Taj Mahal is the pride of Agra. It was built by the Mughal Emperor Shah Jahan as a dedication to his third wife, Mumtaz Mahal. Both of them were later laid to rest inside the main dome of the monument. Recognized as a UNESCO World Heritage Site, this magnificent monument is built using white marble. The sparkling fountains and lush gardens add to the grandeur of the glistening Taj.
2. Fatehpur Sikri
A UNESCO World Heritage site, Fatehpur Sikri is a town founded by Akbar in 1571. It is located around 40 kilometers from Agra and attracts history buffs and devotees visiting the tomb of the revered Sufi saint.
Studded with red sandstone the city houses the Akbar's Palace, Jama Mosque, Salim Chisti ki Dargah, and Buland Darwaza. The palace comprises three sections dedicated to Akbar's favorite wives, one a Hindu, one a Muslim, and one a Christian. You must notice the difference in the architecture of each of them and the intricate carving across the palace.
3. Agra Fort
Built by Akbar on the banks of River Yamuna, Agra Fort is a spectacular red sandstone monument. It is locally referred to as Lal Qila or Qila-e-Akbari and is renowned for its magnificence. The majestic architecture of the fort can be explored by visiting the structures such as the Moti Masjid, Diwan-e-Khas, Diwan-e-Aam, and Jahangiri Mahal.
4. Mehtab Bagh
One of the most beautiful gardens established by the Mughals, Mehtab Bagh is located just by the Taj Mahal. The garden is lined with fruit trees, floral plants, and medicinal shrubs. The picturesque view of the Taj Mahal from across the garden is ethereal and the most preferred angle by the photographers to capture its beauty.
What to do in Agra
Sightseeing is the best thing to do in Agra but the fun continues as you explore the traditional shopping centers and walk along the winding lanes of its bazaars. You can shop for the finest handicrafts, artifacts, ethnic clothing, leather footwear, jewelry, glass bangles, and other accessories.
Popular markets are Sadar Bazaar, Kinari Bazaar, and Munro Road. If you're skilled at bargaining you can get great deals on marble showpieces, glassware, plush rugs, leather products, and rich silk textiles.
Agra is famous for its food and sweetmeats. The iconic 'Petha' is a must-try for anyone who visits the city. You can gorge on the rich Mughlai cuisine and effervescent local delicacies such as Paratha, Bhalla, Bedia, and Jalebi.
About Udaipur
Udaipur is a historic city drenched in the heritage and culture of Rajasthan. Founded as the royal capital of the Mewar Kingdom, it is embellished with royal monuments, lavish palaces, magnanimous edifices, regal villas, gallant temples, and manmade lakes. It is a testimony to the valiant and opulent legacy of the Rajputana.
On your Udaipur to Agra road trip, as you travel from Rajasthan to Uttar Pradesh, you can explore the best of both the culturally rich states of India.
---
Rent a vehicle from Udaipur Drive to best experience all that this international hotspot has to offer. With our Udaipur to Agra Taxi service, it is easy to arrange a vehicle rental for you to explore the magnificent city of Agra. Whether you're looking for a sensible sedan or a sturdy SUV, a car rental in Agra gives you the freedom to take in all of the sights at your own pace.
UDAIPUR IS ALL YOURS
Get amazing deals on first class taxi rentals from UDAIPURDRIVE.COM