Set in the dusty Thar desert, Bikaner is the unexplored cultural paradise of Rajasthan. Known as the 'Red city of Rajasthan', it is famous for its magnificent architecture, vibrant culture, colorful handicrafts, fun-filled camel rides, and delectable snacks. Our rental taxi from Udaipur Drive will take you to this city to explore the royal culture and heritage of Rajasthan in a calm setting.
Tugged away from the hustle of the tourist cities, the grandeur of the forts, Havelis, and palaces of Bikaner boasts of the opulence of its Rajput rulers. The distance between Udaipur and Bikaner is around 484 km. With our Udaipur to Bikaner Taxi, you can cover the distance in 8-9 hours while enjoying the scenic views of the Aravalli Hills.
Udaipur Drive car rental service gives you access to a huge fleet of diverse vehicle categories including compact cars, sedans, SUVs and Mini Buses. Given below is a list of vehicles offered by us.
Your Taxi Options
HatchBack
A hatchback from Udaipur Drive offers great fuel efficiency, easy parking and economical ride for your Bikaner trip. Rent a hatchback with us and have a fun ride in your rented taxi that comes with all the essential features required for your journey.
Toyota Innova
Ideal for a family vacation or a group adventure, an Innova from Udaipur Drive comes with incredible features and plenty of legroom. Enjoy a long road trip from Udaipur to Bikaner with the comforts and capabilities offered by Toyota Innova rental taxi.
Sedan
With plenty of rental car options provided by Udaipur Drive, driving from Udaipur to Bikaner need not be a costly affair. With room for up to five people and plenty of cargo space, a Sedan is your perfect travel companion for an adventurous road trip with your friends or family.
---
SUV
For those looking for a vehicle that offers comfort, plenty of cargo space and high capabilities, an SUV is a smart choice from Udaipur to Bikaner Taxi service. Its spaciousness and style makes it an ideal taxi rental for your road trip.
Tempo Traveller
When needing room for a larger group, Tempo traveller from Udaipur Drive is an ideal solution. It can take you, your companions and all the gear you need for your Bikaner trip from Udaipur.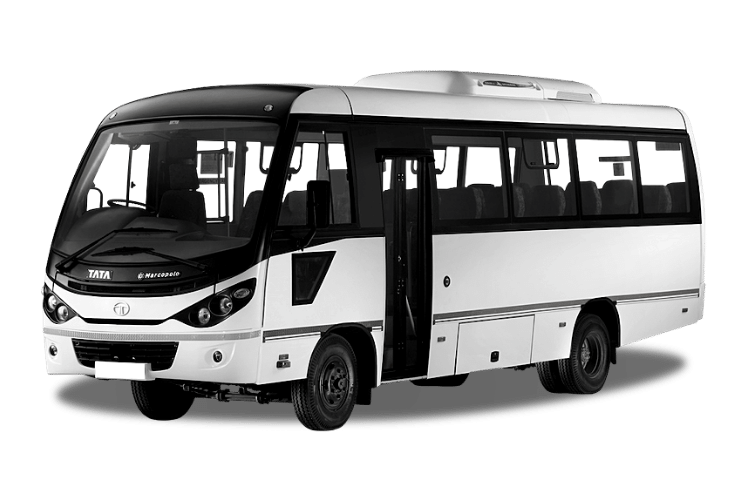 Mini Bus
Ensure you and your large group of friends have all the leg and luggage room by booking a Mini Bus from Udaipur to Bikaner Taxi service. Our top quality minibus makes it easy for everyone to enjoy the ride.
What to expect with Udaipur Drive
Pickup from any location in Udaipur
No hidden fees in your Udaipur to Bikaner taxi fare
Affordable rates with charges breakup
Any additional charges and night charges will be informed beforehand
Vehicles in excellent condition
Friendly and supportive customer service
Well trained and well mannered drivers
Flexible operating hours
Why book with Us?
Diverse fleet of vehicles
Hassle free online booking option
No cancellation fee upto 48 hrs
Udaipur to Bikaner Car Rental service made quick and easy
Round the clock customer support
Udaipur to Bikaner Traffic Information
The quickest and most convenient route from Udaipur to Bikaner is via NH62. The smooth highway with moderate traffic and road conditions lets you enjoy your ride comfortably. With our Udaipur to Bikaner rental taxi, your road trip would be an enjoyable experience.
With a rental vehicle from Udaipur Drive, you can even take the alternate route via Bikaner-Barmer Road on NH62 to visit the famous Ranakpur Jain Temple. Or else spend a few more hours on the road as our chauffeur will drive you leisurely from Udaipur to Bikaner via NH58.
Sightseeing destinations in Bikaner
Bikaner was founded around 1488 by the Rathore prince, Rao Bikaji, and is a great destination for history buffs and culture enthusiasts. The major sightseeing spots in Bikaner among its many temples, forts, palaces, and Havelis are:
Junagarh Fort
The most popular tourist attraction of Bikaner, the ancient Junagarh Fort, is renowned for its dazzling Indo-Mughal architecture. Built-in red sandstone, the fort houses prominent palaces like Badal Mahal, Gaj Mandir Palace, Chandra Mahal, Phool Mahal, Anup Mahal, Hawa Mahal, Ganga Mahal, and Vikram Vilas Palace. You can imagine the life of Maharajas as you walk through the several gardens, balconies, and public squares.
Karni Mata Temple
Located 30 km from Bikaner, the Karni Mata Temple is a 600-year-old temple in Deshnoke, Rajasthan. The temple is dedicated to the highly revered Hindu warrior sage Karani Mata, an incarnation of Goddess Durga. Besides its beautiful marble carvings, the temple is famous for the 25,000 rats called 'kabbas' that inhabit it. The astounding Mughal style architecture of the temple will grab your attention. You can also enjoy stories related to the temple and the unique practice of offering milk and food items to the holy rats by the locals.
National Research Centre On Camel
Bikaner is popularly known as the 'Camel Country' and the National Research Centre On Camel is an important tourist place in the city. Established by the Government of India in 1984, it is Asia's biggest Camel Farm. You can have fun riding camels and understanding about their different breeds at the camel museum. The complex also houses a camel milk parlor where you can enjoy ice-creams and beverages prepared using camel's milk.
What to do in Bikaner
With a rental car from Udaipur Drive, you can indulge in a lot of activities in Bikaner without worrying about your mobility needs. Shopping tops the list of the best things to do in Bikaner. You can buy unique handicrafts, authentic tie-and-dye fabrics, beautiful Kundan work jewelry, products made of camel hide, and miniature paintings at Kote Gate street market.
The prominent Camel festival is held each year in January, where you can enjoy camel safaris, rides, and processions. Make sure to attend it if you happen to be in Bikaner in January. If you can't make it during the Camel festival, you can even go for a camel safari in the Thar desert. You can also indulge in a royal Rajasthani meal or binge on the world-famous Bikaneri Bhujia (a registered Geographical Indication of India), namkeen and sweets.
About Udaipur
Udaipur is the crown jewel of Rajasthan. Located in a valley amidst the Aravalli Hills, the city is surrounded by four lakes.
---
Choose from an incredible selection of vehicles from Udaipur Drive for your Udaipur to Bikaner road trip that will take you from the enchanting 'city of lakes' to the mesmerizing city of sand dunes. Besides providing our customers with services that cater to their mobility needs we are also known for offering a first class driving experience at an affordable price.