Ajmer is the oasis city of Rajasthan at the foot of Aravalli Hills. For those who wish to visit Ajmer from Udaipur, our rental taxi from Udaipur Drive will take you to this popular tourist destination that perfectly illustrates the diversity of Indian culture and heritage. The famous Ajmer Sharif Dargah is revered by Muslims across the world. The exquisite Mughal architecture of the city makes it an important spot to explore Islamic legacy.
Ajmer is only 14 km away from Pushkar, the sacred abode of Lord Brahma. The golden Jain Temple venerated by the followers of Jain religion is another divine site in Ajmer. The pristine Ana Sagar adds to the scenic beauty of this bustling city.
The distance from Udaipur to Ajmer is around 262 km, which takes around 4 hours to cover by car. Explore the color and culture of Rajasthan during your spectacular road trip from Udaipur to Ajmer with our Udaipur to Ajmer Taxi service.
Choose from a large range of rental vehicles from Udaipur Drive at affordable rates. We have compact city cars, sedans and vans from brands such as Hyundai, Toyota and Suzuki. Choose the vehicle that suits you best from the categories mentioned below:
Your Taxi Options
HatchBack
Compact car like a hatchback is best when looking for an economical vehicle to move through the city traffic with ease. A hatchback from Udaipur Drive is a great choice for your Ajmer trip as you can easily cruise through narrow lanes and find parking spaces with ease.
Toyota Innova
Great for family trips or group travel, an Innova from Udaipur Drive provides ample room for passengers and luggage. Your Udaipur to Ajmer trip will be an enjoyable ride when travelling in our Innova rental taxi that offers top quality features and comforts.
Sedan
Sedans are a good choice for long-distance trips as you can be assured to have enough leg room and the right amenities to make it a relaxing, enjoyable trip. Book a Sedan from Udaipur.Taxi to enjoy the best of luxury and affordability.
---
SUV
If you are needing more cargo room along with luxury and first class driving experience, book an SUV from Udaipur to Ajmer Taxi service. With our fantastic luxury models you can experience all the thrills of riding in an SUV in pure style and flair.
Tempo Traveller
A practical choice when travelling with a larger group, a Tempo traveller from Udaipur Drive will accommodate your companions and extra luggage easily for your Ajmer trip. It's a perfect vehicle for a trip with your group of friends.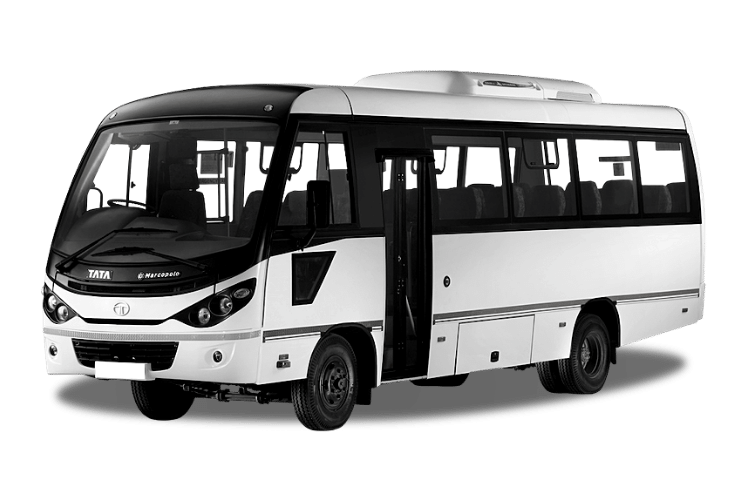 Mini Bus
For an extended family vacation or a corporate vacation, book a Mini Bus from Udaipur to Ajmer Taxi service. You can have a fun filled vacation with your large group of friends or family without worrying about spaciousness.
What to expect with Udaipur Drive
Pickup from any location in Udaipur
No hidden fees in your Udaipur to Ajmer taxi fare
Affordable rates with charges breakup
Any additional charges and night charges will be informed beforehand
Vehicles in excellent condition
Friendly and supportive customer service
Well trained and well mannered drivers
Flexible operating hours
Why book with Us?
Diverse fleet of vehicles
Hassle free online booking option
No cancellation fee upto 48 hrs
Udaipur to Ajmer Car Rental service made quick and easy
Round the clock customer support
Udaipur to Ajmer Traffic Information
There are two main routes from Udaipur to Ajmer via NH758 and NH58. The NH758 is a smooth four-lane highway but with heavy to moderate traffic, so it takes an extra hour to reach Ajmer. With our Udaipur to Ajmer rental taxi, the extra hour journey will not be tiresome as you can simply relax and enjoy the views.
The alternate route via NH58 is initially a hilly terrain followed by a good road. It takes less time to cover the distance between Udaipur and Ajmer through this route, but you must drive cautiously. With our well experienced drivers from Udaipur Drive, you can be rest assured that your journey would be hassle free.
Sightseeing destinations in Ajmer
Ajmer derives its name from the "Ajay Meru" hill and was founded in the 7th century AD by Raja Ajaypal Chauhan. It has been ruled by many dynasties and was the only Rajputana city to be controlled by the East India Company under the British rule. The major sightseeing spots in Ajmer are:
Ajmer Sharif Dargah
The eminent Sufi Shrine houses the 'maqbara' (grave) of the Sufi saint Khwaja Moinuddin Chisti, under the main dome. Built by Mughal Emperor Humayun, the Dargah is a testimony to the excellence of Mughal architecture. People of all faiths flock to the shrine around the year, but it becomes most crowded during the six days of the annual Urs.
Adhai Din ka Jhonpda
Originally built as a Sanskrit college, the structure was later converted into a mosque by Sultan Ghori in 1198 AD. This Indo-Islamic architectural masterpiece was built using relics of Hindu and Jain temples. Several interesting stories are narrated by locals about the name of the site which translates to "The Hut of Two and a Half Days". The popular one is that a two-and-a-half-day fair was conducted here during Urs in the 18th century.
Nareli Jain Temple
Located around 7 km from Ajmer, Nareli Jain Temple, is a sacred temple of Digambar Jains. It is built-in marble by members of the Patni family, owners of RK Marbles. Adorned with intricate carvings, the temple is set in the scenic Aravalli Hills. The 22-feet tall Padmasana idol of Guru Adinath Ji is another remarkable feature of the temple.
Ana Sagar Lake
Ana Sagar Lake is the oldest man-made lake in Asia. It was built by Anaji Tomar (Anangpal Tomar), grandfather of Prithvi Raj Chauhan. The pristine Daulat Bagh Gardens add to the picturesque beauty of the largest lake of Rajasthan.
What to do in Ajmer
With a rented vehicle from Udaipur Drive, you can indulge in plenty of activities in Ajmer. Soak up the spiritual vibes of the city as you seek blessings at the Ajmer Sharif Dargah. You can rejuvenate your senses as you enjoy a boat ride at the Ana Sagar Lake and indulge in birdwatching at sunset.
History buffs can explore other architectural marvels of the city such as Akbar's Fort and Taragarh Fort with our Udaipur to Ajmer rental taxi. Food lovers should not miss its street food and explore the popular restaurants catering to various cuisines.
About Udaipur
Udaipur is a quaint city teeming with colors, culture, and heritage from across the state of Rajasthan.
---
Choose a vehicle from Udaipur Drive for your road trip to Ajmer from Udaipur that would be a journey of devotion and self-exploration. Our fleet has a wide selection of vehicles, including spacious SUVs, compact cars, and luxury sedans, so that you can find the perfect car for your trip at a price that suits your budget.