Dungarpur is an ancient town located towards the south of Rajasthan. Popularly known as the 'town of hillocks' it lies at the foothills of the Aravalli range. Boasting a rich heritage, regal palaces, and fascinating architecture, the city has recently gained prominence as a tourist attraction in the bedazzling state of Rajasthan. Book a Udaipur to Dungarpur taxi if visiting the place from Udaipur.
The town was originally inhabited by Bhil tribals, who were driven away by Rawal Veer Singh Dev. He assassinated a Bhil Chieftain named Dungariya and laid the foundation of the exotic city of Dungarpur.
The town has a pristine terrain washed with Rivers Mahi and Som, offering awe-inspiring views of the surroundings. Dungarpur is popular among tourists for its magnificent stone architecture, ravishing green marble, handcrafted toys, and elegant picture frames.
Beyond sightseeing and shopping, attending festivals and fairs is one of the most engaging things to do in Dungarpur.The distance from Udaipur to Dungarpur is around 130 kilometers and can be covered in around 2.5 hours by taxi. Gleaming with Rajasthan's opulent culture and traditional charm, the route makes for an astounding road trip from Udaipur to Dungarpur which is further enhanced by a comfortable ride offered by Udaipur Drive.
Udaipur Drive offers a wide range of vehicles for your Udaipur to Dungarpur trip, ranging from compact cars and luxury sedans to large SUVs and minivans. Choose the vehicle that suits you best from the list given below:
Your Taxi Options
HatchBack
Hatchback is great for small groups and is an economical option. Book a hatchback with Udaipur.taxi if you are a small family. A hatchback offers comfort and you can quickly and easily drive through the narrow lanes of Dungarpur.
Toyota Innova
Make your Dungarpur trip more fun by booking a Toyota Innova from Udaipur to Dungarpur Taxi service. With a roomy vehicle that provides ample cargo space and passenger comforts, your trip would be a fun filled vacation.
Sedan
Choose a Sedan for your Udaipur to Dungarpur trip from both economical and luxury options offered by Udaipur.taxi. With ample leg and luggage space, a sedan is an economical option compared to an SUV.
---
SUV
SUVs are powerful and have plenty of luggage space. Some models can even carry up to 7 passengers. Book an SUV from Udaipur.taxi for your Dungarpur trip if you want to travel in a stylish vehicle equipped with top class features.
Tempo Traveller
With a seating capacity of 9+ passengers, a Tempo Traveller from Udaipur to Dungarpur taxi service can accommodate your large group of friends or families. With ample room for your luggage and equipment, a Tempo traveller is your best bet when travelling with a larger group.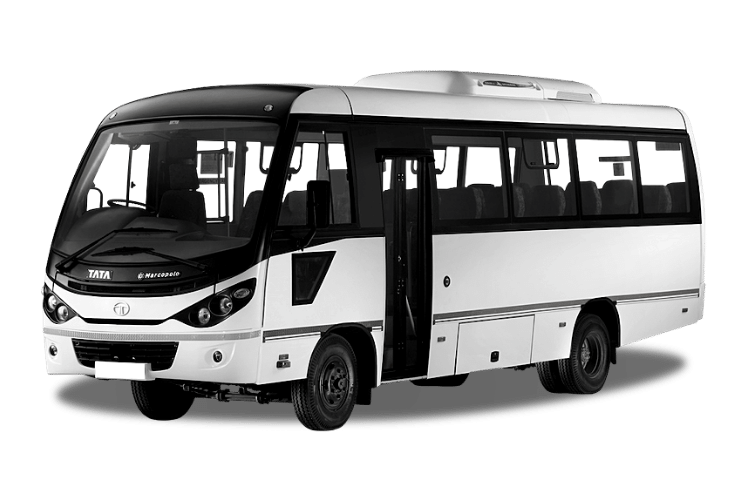 Mini Bus
Take the whole extended family for a fun ride by booking a minibus from Udaipur.taxi. Our spacious Mini Bus can accommodate larger groups and save you money on travel costs.
What to expect with Udaipur Drive
Pickup from any location in Udaipur
No hidden fees in your Udaipur to Dungarpur taxi fare
Affordable prices along with break up of charges in detail
Any additional charges and night charges applicable will be mentioned in the itinerary
Vehicles in top condition
Friendly and Reliable customer service
Well trained and well mannered drivers
Flexibility in operating hours
Why book with Us?
Choose from our wide fleet of vehicle options in Udaipur
Online booking option available
No cancellation fee upto 48 hrs
Easy to book Udaipur to Dungarpur Taxi Rental service
Round the clock customer support
Udaipur to Dungarpur Traffic Information
You can take the shortest route from Udaipur to Dungarpur via NH48. Tolls and traffic congestion on the route may lead to an additional 30 to 45 minutes delay. Book a car rental from Udaipur Drive to enjoy a comfortable ride to Dungarpur.
An alternate route to Dungarpur is via Udaipur- Banswara Highway. This route is longer than the other one and you will take around 3.5 hours in reaching your destination. With a Udaipur to Dungarpur taxi, you can cover the extra distance without feeling tired.
Sightseeing destinations in Dungarpur
Dungarpur is dotted with architectural marvels, including palaces, temples, and museums etched with the splendid history of its rulers. Some of the places to visit during your Dungarpur trip are:
1. Udai Bilas Palace
A strikingly beautiful palace designed in timeless Rajput architectural style, Udai Bilas Palace is a magnificent masterpiece. Laid in locally sourced marble, it lures tourists with its intricately engraved balconies, arches, and windows.
Named after Maharawal Udai Singh II, the palace has now been transformed into a heritage hotel. You can spend a relaxing day at the lavish hotel and explore the beautiful sections of the palace, including Raniwas, and Ek Thambiya Mahal.
2. Juna Mahal
A 13th-century architectural wonder, the Juna Mahal (Old Palace) is a seven-storied edifice. Built on a high platform, the palace has a ravaged appearance. The fortified walls, narrow passages, and watchtowers were well planned to secure the palace from enemies.
The ravishing interiors adorn beautiful murals, decorative arches, miniature paintings, carved brackets, glass, and mirror work embellishments. You must witness the unparalleled beauty of Juna Mahal and its rooms to experience Rajput heritage at its best.
3. Gaib Sagar Lake
Built by Maharaja Gopinath, Gaib Sagar Lake is located in the heart of the city. Offering picturesque sunset views against the splendid backdrop of hillocks, it is a paradise for nature lovers and birdwatchers.
You can soak in the culture of Dungarpur as you stroll along the lakeside and visit famous monuments such as Srinathji Temple, Badal Mahal, Vijay Rajrajeshwer Temple, and Udai Bilas Palace.
4. Badal Mahal
Built by Maharaja Gopinath, the Badal Mahal is a stunning monument stud with the local Pareva stone. An exquisite mix of Mughal and Rajput architecture, the palace is situated on the picturesque lakeside of Gaib Sagar Lake. The grandeur of Badal Mahal is enhanced by delightful lighting after dusk.
5. Baneshwar Temple
The Baneshwar Temple is a revered Hindu shrine dedicated to Lord Shiva. Located at the confluence of Som and Mahi rivers, the temple houses a Swayambhu (self-created) Shiva Linga. You can also seek blessings at the nearby Vishnu Temple, Laxmi Narayan Temple, and Burma Temple.
What to do in Dungarpur
Dungarpur is a melting pot of Rajasthani culture and heritage. With Udaipur Drive, you will have ample time to explore the various shopping destinations and eateries in Dungarpur. You can take home exclusive pieces of handcrafted silver and gold jewelry, prepared by local artisans.
Other traditional handicrafts such as vibrant bangles, intricately designed silver photo frames, marble sculptures, and colorful lacquer toys are worth buying. The local dishes are served as a 'Thali', which is a must-try to taste the best flavors of Rajasthani cuisine.
You can attend the annual festival of the Bhil community, celebrated with much fanfare at the Baneshwar temple in February. Other celebrations include the Urs at Galiakot and Neelapani.
About Udaipur
Udaipur is a city brimming with sumptuous Rajasthani traditions and food. It is a popular tourist destination surrounded by exciting places where you can dive into the culture of the state.
Your Udaipur to Dungarpur road trip will take you on a journey to the resplendent past of Rajasthan.
---
Get to your destination quickly with our Udaipur to Kota Taxi service and see all of Kota and more in a comfortable car. You can pick from economy and premium sedans, as well as SUVs and minivans if you're traveling with the whole family. With Udaipur Drive you get a premium vehicle at an affordable price that fits your budget. Choose the vehicle that suits you best for your trip and enjoy the ride.