Home to one of the finest and massive Jain Temples, Ranakpur exudes positive vibes that welcome every tourist and visitor with open arms. From the lush green wilderness of the desert to the temples' sanctity, there are several little things to do in Ranakpur. If you are planning to visit this place from Udaipur, book a cab from Udaipur Drive and visit it at your own pace.
Located in the Desuri Tehsil of Pali District in Rajasthan, Ranakpur lies between Udaipur and Jodhpur. It is well-known for its marvelous Marble Jain temple dedicated to Tirthankara Adinatha. As per legend, a wealthy local Jain businessman, Dharana Shah, started constructing the temple in the 15th-century following a divine vision of Saint Adinatha. According to Jain cosmology, the temple honors the first Tirthankara, Adinatha, of the present half-cycle.
#Trivia: The temple town gets the name from the Mewar ruler Rana Kumbha. He was one of the finest rulers of Rajasthan during the 15th and 16th centuries.
Udaipur to Ranakpur distance by road is 94 km taking approximately 2 hours to travel. The road is smooth most of the way, except for specific rough patches that may slow you down. Our well experienced drivers from Udaipur to Ranakpur Taxi service will take care of your journey in the most comfortable manner.
One can find many small pit stops along the way to indulge in a quick refreshing break. Besides these pit stops, you can also eat a delicious meal at Maharani Bagh, Harmony restaurant, Padharo Sa Ranakpur 1433, etc.
---
Whether renting a car for your business trip or family vacation, Udaipur Drive has a wide range of luxury, compact, and big vehicles to meet every car rental need. Choose the vehicle that suits you best from the categories mentioned below:
Your Taxi Options from Udaipur to Ranakpur
HatchBack
A hatchback from Udaipur Drive is perfect for small groups who don't need a huge amount of room and are looking to save some money on vehicle costs. A small car like this will get you where you need to go reliably with better fuel efficiency than a larger vehicle. You'll also be able to maneuver easily in traffic and park easily.
Toyota Innova
With plenty of seating and storage space, a Toyota Innova ensures optimal comfort and dependability. An Innova can accommodate every kind of group outing, from lengthy family vacations to quick business trips. With comfortable seating and reliability offered by the vehicle, your Ranakpur trip from Udaipur will feel like a breeze.
Sedan
When you rent a sedan from Udaipur.Taxi, you'll enjoy a high-end interior with room for up to five passengers to comfortably sit for a long road trip. It combines comfort and style into one perfect package. With a sedan, you'll have plenty of room for your luggage as it comes with plenty of trunk space.
---
SUV
SUVs are suitable for different types of terrain and great for all types of travelers and occasions. Also, an SUV can accommodate multiple passengers and heavy loads. Book an SUV from Udaipur to Ranakpur Taxi service for a getaway with friends or for those traveling with more gear for outdoor adventures or other activities.
Tempo Traveller
Whether you're traveling with family, coworkers, or a tour group, a Tempo Traveller from Udaipur Drive offers plenty of room to spread out and store everyone's luggage and souvenirs. Also a Tempo Traveller rental taxi keeps the group together and you can save on rental expenses.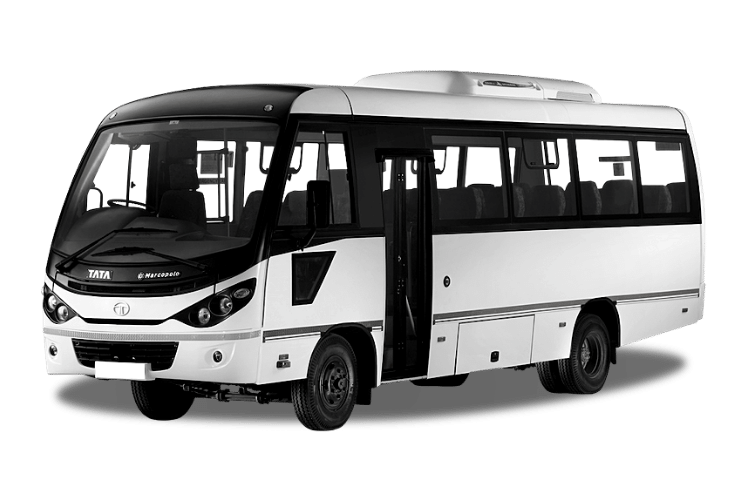 Mini Bus
A Mini Bus from Udaipur to Ranakpur Taxi service is one of the best ways to travel with a large group. If you're traveling for a family reunion, with a tour group, or with many coworkers, consider booking a Mini Bus rental from Udaipur Drive. Here you'll be less likely to leave someone behind, as you won't have to split up the group between cars.
What to expect with Udaipur Drive
Pickup from any location in Udaipur
No hidden fees in your Udaipur to Ranakpur taxi fare
Affordable prices along with break up of charges in detail
Any additional charges and night charges applicable will be mentioned in the itinerary 
Vehicles in top condition
Friendly and Reliable customer service 
Well trained and well mannered drivers 
Flexibility in operating hours
Why book with Us?
Choose from our wide fleet of vehicle options in Udaipur
Online booking option available
No cancellation fee upto 48 hrs
Easy to book Udaipur to Ranakpur Taxi Rental service
Round the clock customer support
Udaipur to Ranakpur Traffic Information
You can easily reach Ranakpur by road from Udaipur booking a private vehicle from Udaipur Drive. You can also explore alternate routes to get there. There are several hotels in Ranakpur. These include Hotel Aranyawas, Mana Ranakpur, Fatehbagh- A Heritage Renaissance, Kotri Raola- Boutique Heritage Haveli, Narayan Niwas Resort, etc., amongst others.
If you want to explore other places during your trip to Ranakpur, you can always try alternate routes to reach here.
Udaipur – Ranakpur – Jodhpur: Travel from the City of Lakes to the Blue City of Rajasthan, approx. 255 km apart, while taking a quick day stop at Ranakpur. It allows you to combine the elegance of two heritage cities in one trip.
Udaipur – Nathdwara – Kumbhalgarh – Ranakpur: With a total distance of around 250 km, this route will take you through the temple town of Nathdwara, the fort of Kumbhalgarh, finally to Ranakpur. We suggest you take at least three days to complete this road trip.
Udaipur – Chittorgarh – Kumbhalgarh – Ranakpur – Eklingji – Nathdwara- Haldighat: An incredible week-long road trip from Udaipur will take you through the forts of Chittorgarh and Kumbhalgarh, the temples of Ranakpur, Eklingji and Nathdwara, and finally to the historic Haldighati Pass, famous for the Battle of Haldighati in 1576AD. Regale in the legacy of the great rulers of Rajasthan by embarking on this exciting road trip.
Sightseeing destinations in Ranakpur
Ranakpur is a famous pilgrimage destination for Jains. There are many revered temples here that you can visit and marvel at their architectural beauty. Here are some of the places to visit in Ranakpur during your road trip from Udaipur offered by Udaipur Drive:
1. Ranakpur Jain Temple
The Ranakpur Jain temple is among the Top 5 Jain Temples of India. It is over 48,000 sq. ft. and is situated at the foot of Madri Hill. Its primary sculptor was Depa and is designed as a Vimana or a Flying Chariot. The magnificent temple was active in the 14th and 15th Centuries. However, post the attack of the Mughals, the temple was deserted.
It has 1444 pillars standing in perfect alignment without blocking the inflow and air outflow. Another interesting fact is that the Jain temple's current management provides good vegetarian Jain food at the temple with a boarding facility within the complex for pilgrims and tourists.
2. Sadri
Sadri is one of the famous places of worship for the Jain community. Once ruled by the Sindhal Rathores, it is the landing place for the famous Shri parshuram Mahadev Mandir and Ranakpur Jain temple.
3. Surya Narayan Temple
Dedicated to Sun God, Surya Narayan Temple is a beautiful temple featuring a sculpture of Lord Surya riding a chariot with seven horses. It is known for the awe inspiring work of murals that adorn the walls of the temple.
4. Muchhal Mahavir Temple
Dedicated to Lord Mahavir, Muchhal Mahavir Temple is located  in the Kumbhalgarh Sanctuary. The main attraction of the temple is an idol of Lord Mahavir with a moustache. With wildlife and adventure trails around the town, you are sure to be greeted by a peaceful time away from the city. The best time to visit Ranakpur is between October to March.
What to do in Ranakpur
There are a few unique things to do while vacationing in Ranakpur. Horse riding and Camel Safari are some of the most sought after adventure activities that tourists visiting Ranakpur like to indulge in. Taking a wildlife tour and witnessing the sight of animals and birds in their natural habitat is another famous thing to do in Ranakpur for wildlife enthusiasts.
Nature and adventure lovers can go for a trekking expedition from Ranakpur to Thandi Beri and enjoy the beautiful landscapes and wildlife species. One can also reach the Jaba Wolf Point and witness the sighting of a wolf.
You can easily cover all or most of the activities within a day or two while traveling from Udaipur to Ranakpur.
About Udaipur
While embarking on a Udaipur journey, it will be unjust not to explore the city itself first. Known for its massive palaces and intrinsic architecture, Udaipur is a must-visit destination for all tourists globally. There are many popular tourist places to visit in Udaipur.
The 'City of Lakes' holds the splendor of being governed by the Royal Family of Mewar, who still resides in the Udaipur City Palace. The Crown Prince of Udaipur is Lakshyaraj Singh Mewar. The history and beauty of Udaipur always mesmerize all those who visit this great city of Rajasthan.
---
Udaipur Drive offers a premium fleet of rental vehicles to help you explore Ranakpur and the surrounding places comfortably. No matter what your budget and specifications are, we have something in our diverse fleet that will fit all your needs. Udaipur to Ranakpur Taxi service makes it easy to rent a car for your Ranakpur trip with our affordable rates, premium vehicles and unbeatable customer service.
UDAIPUR IS ALL YOURS
Get amazing deals on first class taxi rentals from UDAIPURDRIVE.COM