Udaipur offers a romantic setting that is surrounded by gigantic Aravalli Hills along with pristine lakes and magnificent palaces. Honeymooners visiting the city make it a point to visit the only hill station in Rajasthan, Mount Abu during their Udaipur trip. With Udaipur Drive, you can explore both these places on wheels and enjoy the scenic route that is filled with arid plains, diverse flora and soothing climate.
Located at a distance of 163 km from Udaipur, Mount Abu offers respite from the hot summers of Rajasthan. Perched at an elevation of more than 1200 m, Mount Abu is a popular destination that is often visited by holidaymakers touring Udaipur. With Udaipur to Mount Abu Taxi, you can simply relax and enjoy the beautiful views while our professional chauffeur will drive through the
Udaipur Drive offers affordable car rental for your trip to Mount Abu from Udaipur. We offer comprehensive services and provide you a large selection of vehicles to choose from. Choose from our compact cars, sedans, SUVs and more as you book online.
Your Taxi Options
HatchBack
Stay on budget with a practical economy car like a hatchback that is ideal for a small family. Our rates are competitive and we offer matchless deals on our very best hatchback cars.
Toyota Innova
If you are travelling with the family, an Innova can give you the spacious comfort you need. Innova is the best vehicle choice for a group of 6-7 people as it's spacious, sturdy and comfortable.
Sedan
Choose from an array of Sedans offered by Udaipur Drive for ample boot space. Our Sedan cars offer both fuel efficiency and affordability without sacrificing on comfort and convenience.
---
SUV
Rent a SUV to enjoy your ride from Udaipur to Mount Abu in style and comfort without breaking the bank. With our wide range of SUVs, you will never be short of space for your Mount Abu vacation.
Tempo Traveller
Choose a Tempo Traveller from Udaipur to Mount Abu Taxi service for plenty of room for you and your family/friends. Whether it is a family outing or holiday with a group of friends, a tempo traveller would take you to your desired destination without having to worry about transport.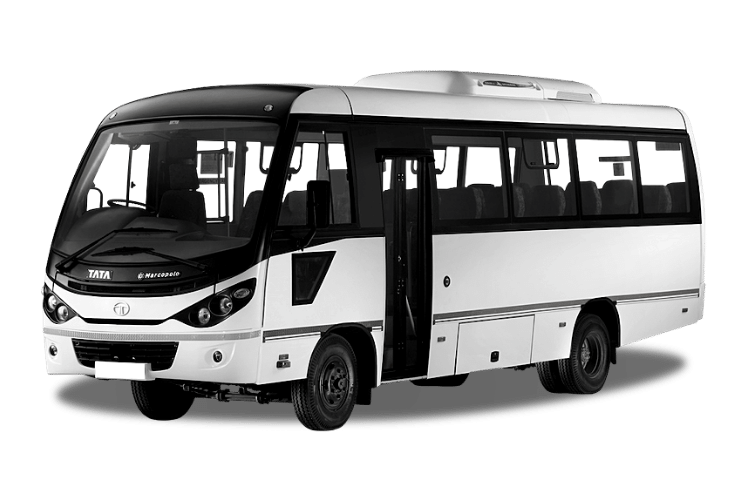 Mini Bus
Those with more companions can make use of Mini Bus from Udaipur Drive that can accommodate more number of passengers. Our Minibuses are great on Indian roads and guarantee a smooth and comfortable journey.
What to expect with Udaipur Drive
Pickup from your doorstep
No hidden fees in your Udaipur to Mount Abu taxi fare
Affordable rates with charges breakup
Any additional charges and night charges will be informed beforehand
Vehicles in best condition
Friendly customer service
Well trained and well mannered drivers
Flexible operating hours
Why book with Us?
Diverse selection of vehicles
Hassle free online booking option
No cancellation fee upto 48 hrs
Udaipur to Mount Abu Car Rental service made quick and easy
Round the clock customer support
Udaipur to Mount Abu Traffic Information
Mount Abu is a popular hill station that is ideally called the 'Paradise of Rajasthan' which you can easily reach with our Udaipur to Mount Abu rental taxi. About 3 hours' drive from Udaipur brings you to Mount Abu via NH 27. Not only do you arrive at a great destination but the drive itself is through one of the most scenic routes. You will get to enjoy beautiful mountains and picturesque views enroute.
Book your choice of vehicle from Udaipur Drive to cover the 163 km distance journey in optimal time. Also, you can make use of GPS and traffic apps on your smartphone to stay up to date about congestion. Rush hour can add significant time onto the drive, so start early.
Sightseeing destinations in Mount Abu
One of the popular retreats for vacationers and honeymoon couples, Mount Abu has some of the best places to visit that include Dilwara Jain Temples, Nakki Lake, Achal Garh, Guru Shikhar, Adhar Devi, Sunset Point, Trevor's crocodile Park, Wildlife Sanctuary and Gaumukh. With Udaipur to Mount Abu Taxi service, you can visit all these places in the comfort of a private taxi as you can halt at any place for any amount of time as per your convenience.
The serene and spiritual Dilwara temple is sure to leave you awestruck with its splendid architecture and is a must visit place for pilgrims. The hot spot of Mount Abu, the clear blue waters of Nakki lake are ideal for a boat ride with your loved ones. Home to a plethora of rare and endangered species of animals and birds, Mount Abu Wildlife Sanctuary ranks among the top places to visit in Mount Abu.
What to do in Mount Abu
With Udaipur Drive, you can indulge in a lot of activities in Mount Abu. Marvel at the brilliant architecture of Dilwara temple or enjoy a boat ride in the Nakki lake. Adventure lovers can have a splendid trekking experience through the breathtaking trails of Aravalli hills or go camping at one of their campsites. Photography enthusiasts can capture great panoramic views in their camera lens at Sunset point and other famous viewpoints.
---
With our top quality Udaipur to Mount Abu Taxi rental service you can fully enjoy your travel to this marvellous hill station. Our rental car allows you to move freely in this popular destination in comfort and style. Whether you are in Mount Abu for work or on a vacation to beat the heat, Udaipur Drive helps you to stay flexible and reach your destination with ease.
VIP CUSTOMER SERVICE
Get amazing deals on first class taxi rentals from UDAIPURDRIVE.COM