Nestled on the banks of Banas river, amidst the imposing Aravalli hills is the beautiful town of Nathdwara. This town is famous for its Krishna temple and derives its name from the same, meaning 'Gateway to Shrinathji (God)'. Located at a short distance of 46 km from Udaipur, it can be easily reached through our Udaipur to Nathdwara Taxi.
With a rental vehicle from Udaipur Drive, you can easily reach this temple town within 1 hour and also visit other places of interest such as Eklingji temple enroute. Select your car rental in Udaipur from our wide array of economy and luxury vehicles and get around easily through the lanes of Nathdwara.
Udaipur Drive offers affordable car rental deals on our wide range of vehicle types that include SUVs, minivans, sedans and compact cars. Choose from our fleet of vehicles that suits your budget and mobility needs as given below:
Your Taxi Options
HatchBack
A compact car like a hatchback is great for cruising through the narrow lanes as you can move within the city quite easily without worrying about parking space. Since Nathdwara is at a short distance from Udaipur, booking a hatchback from Udaipur Drive would be an ideal choice.
Toyota Innova
For a comfortable trip to Nathdwara, rent an Innova from Udaipur Drive if travelling with a group of 6-7 members. With plenty of room for you and your companions, your ride to Nathdwara would be a relaxing experience.
Sedan
Sedans are a good choice for a relaxing and enjoyable trip as you have ample space to carry your luggage and enough space to sit comfortably. Choose from our wide range of sedan vehicles from Udaipur to Nathdwara taxi service that fits your budget.
---
SUV
If you need more cargo space as well as spacious interiors and utmost comfort, book a SUV for your Nathdwara trip from Udaipur. A luxury SUV will make your ride a great experience with world class amenities and enough leg room.
Tempo Traveller
An ideal choice for family vacation, tempo traveller is your go to vehicle when travelling with groups. Book a tempo traveller from Udaipur Drive when needing a larger vehicle at affordable cost for your Nathdwara trip.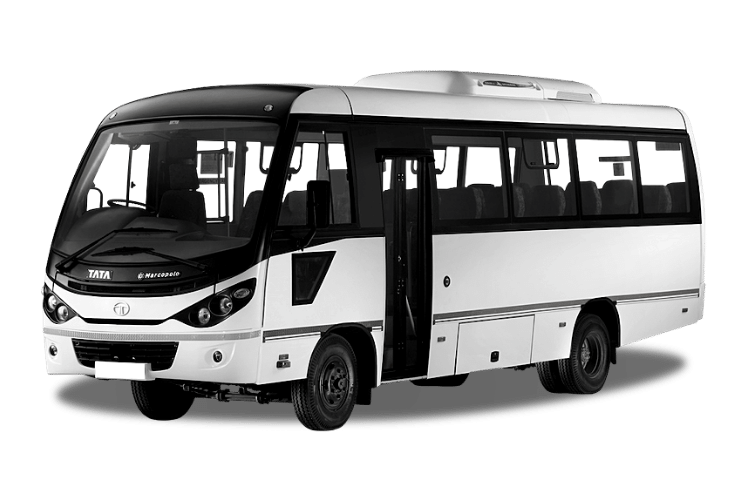 Mini Bus
A minibus rental comfortably fits passengers and their belongings. With ample leg and head room along with plenty of cargo capacity, a mini bus allows you to pack up whatever you need for the ride and bring along whoever wants to accompany you.
What to expect with Udaipur Drive
Pickup from any location in Udaipur
No hidden charges in your Udaipur to Nathdwara taxi fare
Reasonable prices with detailed breakup of charges
Any additional charges and night charges will be informed beforehand
Vehicles in excellent condition
Friendly and supportive customer service
Well trained and well mannered drivers
Flexible operating hours
Why book with Us?
Diverse fleet of vehicles
Hassle free online booking option
No cancellation fee upto 48 hrs
Udaipur to Nathdwara Car Rental service made quick and easy
24/7 customer support
Udaipur to Nathdwara Traffic Information
Looking for reliable taxi rental options for your Udaipur to Nathdwara trip, Udaipur Drive provides a wide variety of taxis you can choose from. The distance between Udaipur to Nathdwara is 46 km and it takes around 1 hour to cover the journey by a taxi. You can also plan your pit stops and visit the towns of Amberi, Delwara and Sahastra Bahu Temple along the way.
Udaipur to Nathdwara taxi will take the route via NH58 and you can simply relax and enjoy the views while our driver will give you the best travel experience. With Udaipur Drive, you can visit all the popular attractions of Nathdwara leisurely and return the same day. Our driver will also act as a local guide and suggest places you can visit enroute.
Sightseeing destinations in Nathdwara
Nathdwara is flocked by thousands of devotees every year to visit the sacred temple. It is also frequented by history enthusiasts who visit the battlefield of Haldighati and art lovers who are drawn to the craft village of Molela. One of the most important places to visit in Nathdwara is the Shrinathji temple that also gives the town its name. People visiting Nathdwara make sure to visit this temple and pay their respects to the deity.
Another famous temple you should not miss in your Nathdwara trip is the Charbhuja temple which is known for its beautiful mirror work, golden shutter and carved door panel. Dwarkadheesh Temple is another prominent attraction worth a visit, located around 17 km from Nathdwara.
Along with famous temples, you can also visit the small craft village called Molela which has a collection of rich handicrafts and incredible pottery work. With our Udaipur To Nathdwara Taxi service you can visit all these places of interest and explore this hidden destination leisurely.
What to do in Nathdwara
Udaipur to Nathdwara Taxi service will give you a unique tour of this temple town to help you have an enriching experience. Visit the popular Shrinathji temple and pay homage to the presiding deity. Marvel at the exquisite mirror work and intricate marble carvings at Charbhuja temple, another famous temple in Nathdwara.
Visit the historical battlefield of Haldighati and take a glimpse into the life of Maharana Pratap at his museum and memorial. Shop for Rajasthani Handicrafts, Picchavi paintings, pottery, and Terracotta handworks at the Molela crafts village. Binge on local delicacies and savouries at roadside food stalls.
---
Udaipur Drive gives you first rate car rental deals for your Udaipur to Nathdwara trip. Our exceptional customer service and affordable rates make it easy for us to meet your mobility needs. We offer an extensive selection of economy and luxury rental cars so you can get the most out of your Nathdwara trip.
Taxi Service in Udaipur Made Easy
Diverse fleet of top brand vehicles from UDAIPURDRIVE.COM