Kumbhalgarh Fort is one of the most renowned fort complexes of Rajasthan and a UNESCO World Heritage Site. Thronged every year by thousands of tourists worldwide, Kumbhalgarh holds an extraordinary place on the world map. If a visit to iconic forts piques your interest, you are in for a pleasant road trip from Udaipur to Kumbhalgarh offered by Udaipur Drive to fuel your imagination further.
#Trivia: Kumbhalgarh is one of the largest fort complexes globally and the second-largest in India, after Chittorgarh Fort.
Kumbhalgarh, part of the Rajsamand district in Rajasthan, is a massive complex that houses some of the most pivotal architectural marvels in India. It has a small population of around 1.5 lakh people but attracts several travel enthusiasts every year.
Udaipur from Kumbhalgarh is approximately 85 km, i.e., a 2-hour drive considering the road condition. Although the highway is smooth for most of the journey, there are patches of gravel that can slow you down. If your interest lies in just visiting the fort, you can easily take a day trip from Udaipur by booking a private vehicle from Udaipur to Kumbhalgarh Taxi service and spend the entire day exploring the fort's artistic renditions.
#TravelersTip: We would suggest you spend at least a night in Kumbhalgarh to enjoy all the marvels the fort city has to showcase.
---
Choose from a variety of rental cars from Udaipur Drive including economy, SUVs or luxury sedans. Whether you are looking for fuel-efficiency, space, or comfort and style you are sure to find the perfect rental car no matter whether you are going on a quick family visit or an adventurous road trip. Choose the vehicle that suits you best from the categories mentioned below:
Your Taxi Options from Udaipur to Kumbalgarh
HatchBack
A hatchback from Udaipur Drive is an excellent choice for families or individuals looking to save money on transportation during their travels. Choose an economy car rental if you're looking for an affordable taxi rental option, or if you need a small vehicle for city driving and parking.
Toyota Innova
A Toyota Innova car rental from Udaipur Drive is the perfect option for a family or group in need of comfortable transportation. The roomy interior provides an ideal road trip setting with plenty of legroom and baggage space. An Innova offers spacious interiors with plenty of room for the whole family to ride comfortably.
Sedan
If you're looking for the perfect combination of comfort and style, you'll find it in a sedan rental from Udaipur Drive. With a sedan, you'll get enough space to spread out but still be able to park with ease. Also, they are more affordable than an SUV but offer similar benefits.
---
SUV
Book an SUV from Udaipur to Kumbhalgarh Taxi service if you are travelling with a large group. An SUV car rental will provide reliable transportation that can handle almost any terrain. Also, with an SUV you will have plenty of room left over for luggage and souvenirs you collect along the way.
Tempo Traveller
With its ample seating capacity, a Tempo Traveller from Udaipur Drive is the perfect choice for your Kumbhalgarh trip from Udaipur if you are travelling with a large group of friends. There's plenty of room in a Tempo Traveller to transport large items or large groups for any type of road trip.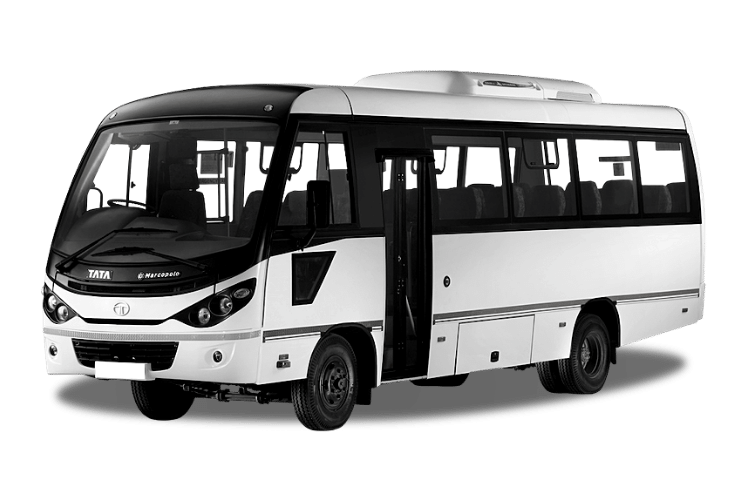 Mini Bus
Book a Mini Bus from Udaipur to Kumbhalgarh Taxi service and keep the whole group together while traveling. A Mini Bus offers room for everyone to ride comfortably. With a Mini Bus rental, you can consolidate expenses into one vehicle instead of renting multiple vehicles.
What to expect with Udaipur Drive
Pickup from any location in Udaipur
No hidden fees in your Udaipur to Kumbhalgarh taxi fare
Affordable prices along with break up of charges in detail
Any additional charges and night charges applicable will be mentioned in the itinerary 
Vehicles in top condition
Friendly and Reliable customer service 
Well trained and well mannered drivers 
Flexibility in operating hours
Why book with Us?
Choose from our wide fleet of vehicle options in Udaipur
Online booking option available
No cancellation fee upto 48 hrs
Easy to book Udaipur to Kumbhalgarh Taxi Rental service
Round the clock customer support
Udaipur to Kumbhalgarh Traffic Information
The road leading to Kumbhalgarh from Udaipur has moving traffic that allows you to reach the fort city without any hiccups. The highway has a couple of notable small stops for quick refreshments. However, if you are hungry, you can try out a couple of refreshing places to eat, such as Pangat, Kumbhal Palace Restaurant, Mr. Firefly, La Pizzeria, Maharani Bagh, etc., amongst others.
If you have a penchant for exploring historical places, you can indulge in a road trip comprising –
Udaipur – Ranakpur – Kumbhalgarh: The entire distance is around 100 km in all, and we suggest you spend at least a night in either Ranakpur or Kumbhalgarh to cover all the tourist spots.
Udaipur – Nathdwara – Ranakpur – Kumbhalgarh: It is around 250 km total and hence advisable to cover it comfortably in two days.
Udaipur – Ajmer – Kumbhalgarh: You can also try exploring Ajmer on your way to Kumbhalgarh. It is around 3 hours from Kumbhalgarh, and it is advisable to stay at least one night in either location to enjoy its beauty.Besides these fantastic alternate routes to add to a road trip's excitement, you can explore a ton of places while visiting Kumbhalgarh with your own private vehicle from Udaipur Drive.
Sightseeing destinations in Kumbhalgarh
Besides exploring the exquisite architecture and regaling in the fort's legacy, you can expect to spend a peaceful time away from the city's hustle right here in Kumbhalgarh. Below is some of the places you can visit during your Kumbhalgarh trip from Udaipur:
1. Kumbhalgarh Fort
Kumbhalgarh Fort is recognized as the second-largest wall after the Great Wall of China and has been a mighty defender to invaders post the 15th century. The fort is open for visitors from 9 am to 8 pm every day. The fort's entry is around Rs.15 per person for Indian Citizens and Rs.100 for international tourists.
2. Temples of Kumbhalgarh
The fort is replete with nearly 300+ Jain and Hindu temples located within Kumbhalgarh Fort Complex. The most famous ones are Badal Mahal, known for its colorful Murals, Mammadev Temple, Neelkanth Mahadev Temple, Vedi Temple, Parshuram Temple, Muchhal Mahavir Temple, etc.
3. Kumbhalgarh Wildlife Sanctuary
If you enjoy exploring the realms of nature, visit the wildlife sanctuary for a sneak peek into various wild animals. These include Tigers, Chinkara, Deer, jungle cat, nilgai, sloth bear, etc. It is open round the year and has an entry fee of Rs.75 to Rs.100, excluding the safari charges.
The best time to visit Kumbhalgarh and indulge in a road trip from Udaipur to Kumbhalgarh is between October-March when the weather is slightly more relaxed. You wouldn't want to get caught in the sweltering desert from April onwards.
What to do in Kumbhalgarh
Of all the things to do in Kumbhalgarh, a tour of the Kumbhalgarh fort is the most important and interesting one. You can also hire a guide for your tour who will explain the architectural significance of the fort and the history associated with it. One can also enjoy the Light and Sound show organized from 6:45 pm to 7:30 pm every day. It costs around Rs.75 per person.
You can also opt for a jeep safari from many places near the fort. A jeep ride costing Rs. 800- Rs. 1,200 takes you through the Kumbhalgarh wildlife sanctuary where you will be able to see a number of animals.
About Udaipur
Known as the 'City of Lakes,' Udaipur defines the heart and soul of Rajasthan. There are many popular tourist places to visit in Udaipur. From Lake Pichola to Lake Fateh Sagar, the beautiful city palaces, and the exquisite architecture, there is much to look forward to while enjoying a stay in Udaipur.
The inter connectivity to other nearby forts and small tourist cities makes Udaipur a perfect starting point for many road trips in Rajasthan. Built by the Mewar rulers, Udaipur is a fine testament of history, luxury, and legacy, all bundled into one.
We hope you are ready to take a drive through the most beautiful cities of Rajasthan, starting from Udaipur, today!
---
Udaipur Drive makes it easier than ever before to reserve a car rental for your Kumbhalgarh trip from Udaipur. With our friendly customer service and a diverse fleet of premium vehicles, you are sure to have a smooth rental experience. A private car from Udaipur to Kumbhalgarh Taxi service gives you the freedom to set your own agenda and explore the sights that interest you at your own pace.
UDAIPUR IS ALL YOURS
Get amazing deals on first class taxi rentals from UDAIPURDRIVE.COM