Kota is one of the most populous cities in Rajasthan. Around four lakh students from across the country inhabit this city each year. It is popularly known as Education City of India or Coaching Capital of India for providing unmatchable and quality education to IIT and Medical aspirants. If you are planning to visit this place from the City of Lakes "Udaipur", book a cab from Udaipur Drive that will take you to this bustling city on the banks of the ancient Chambal river in a comfortable and hassle free manner.
Kota is an eminent tourist destination in Rajasthan famous for its palaces, temples, museums, and nature reserves. It effortlessly blends Rajputana history with modern life.The city has an enthralling architectural heritage and is also an imminent industrial hub of the state.
The distance between Udaipur and Kota is around 280 km, and you can cover it in around 5 hours by car. With our chauffeur driven cabs from Udaipur to Kota Taxi service, you can plan a relaxing road trip from Udaipur to Kota and rejuvenate in the lap of nature.
With a rental car from Udaipur Drive, you can freely move about and explore all that Kota has to offer. You can choose your car rental from our diverse array of up-to-date models. Regardless of your budget or mobility needs, our wide selection of economy and luxury rental cars can easily accommodate you and your companions. Choose the vehicle that suits you best from the categories mentioned below:
Your Taxi Options
HatchBack
Compact car like a hatchback from Udaipur Drive gives an easy way to zip about town and find parking easily. Also, a hatchback is an ideal choice if you are looking for an economical vehicle or are travelling with a small family.
Toyota Innova
With plenty of seating capacity and ample leg room, Toyota Innova offers best experience when travelling with a group of friends. Book an Innova from Udaipur Drive for a comfortable ride from Udaipur to Kota and have a relaxing trip.
Sedan
Sedans are good with their spacious comforts and top amenities for long drives with friends and family. Sedans from Udaipur.Taxi are quite affordable and come with ample leg and luggage room for you to enjoy your long road trip.
---
SUV
SUVs can be a perfect choice for a getaway with friends or those traveling with more gear for outdoor adventures or other activities. Book an SUV from Udaipur to Kota Taxi service to enjoy a fabulous drive through the scenic roads.
Tempo Traveller
A perfect vehicle for a group of 9+ members, a Tempo traveller can accommodate your large group of friends for your Kota trip. With a Tempo Traveller from Udaipur Drive, you can conveniently save on costs as you all can stay together and have more fun.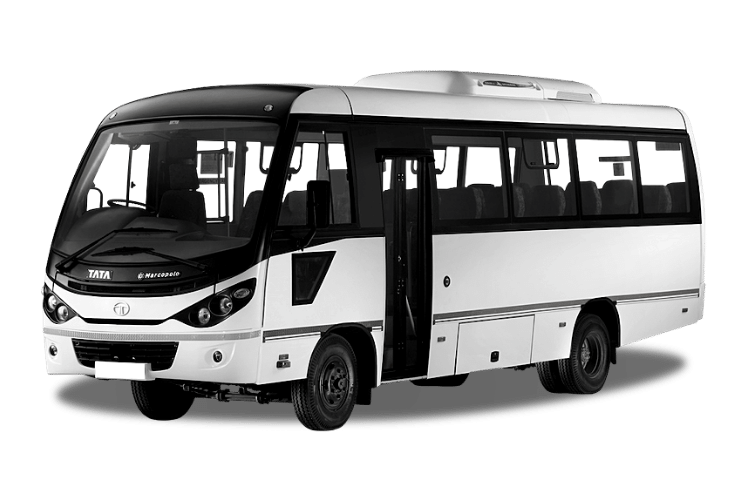 Mini Bus
Larger groups need not split up when travelling from Udaipur to Kota. Book a Minibus from Udaipur to Kota Taxi service for a fun filled travelling experience as it can accommodate all your companions and their luggage.
What to expect with Udaipur Drive
Pickup from any location in Udaipur
No hidden fees in your Udaipur to Kota taxi fare
Affordable rates with charges breakup
Any additional charges and night charges will be informed beforehand
Vehicles in excellent condition
Friendly and supportive customer service
Well trained and well mannered drivers
Flexible operating hours
Why book with Us?
Diverse fleet of vehicles
Hassle free online booking option
No cancellation fee upto 48 hrs
Udaipur to Kota Car Rental service made quick and easy
Round the clock customer support
Udaipur to Kota Traffic Information
The most convenient and shortest route from Udaipur to Kota is via NH27. The four-lane highway is smooth but the road conditions near Kota are average.
The alternate route is via NH758. The journey starts on NH58 and you can continue on NH758 and NH27 to reach Kota.
With Udaipur Drive, the distance from Udaipur to Kota can be covered in optimal time. We will ensure that your journey is comfortable and you may halt at your convenience anytime, anywhere for a short break during the journey on road.
Sightseeing destinations in Kota
Kota is an ancient city and it became a hallmark of the Rajput prowess and culture during the regime of Rao Madho Singhal. The splendid city has several tourist spots to entertain travelers with all types of interests. The best sightseeing places in Kota are:
Seven Wonders Park
Built on banks of the pristine Kishore Sagar Lake, the Seven Wonders Park is a remarkable tourist destination. It has been recently built and allows you to witness the Seven Wonders of the World in one place. It is a fun place to explore with family and kids.
Garadiya Mahadev Temple
Located near NH-76, Garadiya Mahadev Temple is a revered shrine of Lord Shiva. The temple offers a picturesque view of the horseshoe bend of River Chambal from over the cliff. It is a popular picnic spot and a must-visit place for nature lovers.
Kishore Sagar Lake and Jagmandir Palace
Kishore Sagar Lake is an artificial lake constructed by the Prince Dehra Deh of Bundi in 1346. Jagmandir Palace is a beautiful red sandstone palace built-in 1740 in the middle of Kishore Sagar Lake. It is famous for its enchanting grandeur and the accompanying royal cenotaphs of Keshar Bagh. You can enjoy panoramic views of the lake as you ride in a boat around the palace.
Khade Ganesh Ji Temple
One of the most revered Hindu temples of Lord Ganesha, situated near the River Chambal. It houses a 600-year-old idol of the deity in a standing position. You can also watch peacocks at a nearby lake.
What to do in Kota
Kota is famous for light-weight Kota Doria fabric and silk sarees manufactured at Kaithoon and the glorious green Kota stone. With a private cab from Udaipur Drive at your disposal, you can also explore wildlife at Darrah Wildlife Sanctuary and enjoy bird watching at Kota Barrage.
To add an element of adventure to your trip you can book the Chambal boat safari and spot crocodiles, otters, and turtles in the clear waters of the river. Amidst the lush greenery of the valley, you can click amazing pictures at the painted stork breeding colonies.
About Udaipur
Udaipur is the most romantic and colorful city set up in the arid Rajasthan. It adds colors, culture, architecture, and flavors to the desert.
You can explore the rich heritage and unique legacy of Rajasthan on your Udaipur to Kota road trip.
---
Get to your destination quickly with our Udaipur to Kota Taxi service and see all of Kota and more in a comfortable car. You can pick from economy and premium sedans, as well as SUVs and minivans if you're traveling with the whole family. With Udaipur Drive you get a premium vehicle at an affordable price that fits your budget. Choose the vehicle that suits you best for your trip and enjoy the ride.