Bhilwara is an ancient district in the state of Rajasthan. Being the largest manufacturer of fabrics in India, it is popularly known as the 'Textile City of India'. It is famous among tourists for its temples, forts, folklores, rock formations, and natural surroundings. You can experience the rich Rajput heritage, art, culture, and architecture in Bhilwara by booking a Udaipur to Bhilwara taxi if you are visiting it from the 'City of lakes'.
Early mentions of Bhilwara's cultural history can be traced back to the Nagar Brahmins mentioned in the Skanda Purana. The name of the city also has several origins, as some locals say the city got its name from the tribal community of 'Bhils' who inhabited it long ago. While others credit the name to a mint that existed in the city and the coins minted in it were known as 'bhiladi'.The distance between Udaipur and Bhilwara is around 150 km. It can be covered in around 3 hours comfortably with a vehicle of your choice from Udaipur Drive. You can soak in the rustic village life of Rajasthan at Bhilwara and explore this destination with ease with your own private taxi.
Udaipur Drive offers a wide range of car rental models in our extensive fleet. With our diverse variety of vehicles, you can easily rent a car to match your mobility needs. Choose the vehicle from the categories mentioned below:
Your Taxi Options
HatchBack
Save costs with an economy car rental from Udaipur Drive if you are on a budget trip. A hatchback can provide great agility as it can cruise through the narrow lanes of Bhilwara with ease. It is also a best option if you are travelling with a small family.
Toyota Innova
A Toyota Innova from Udaipur Drive can fit up to 7 people, and can hold all of your luggage. With plenty of legroom, all your companions will have a great and comfortable ride. You can experience all the thrills of riding in an Innova without getting tired.
Sedan
A Sedan from Udaipur to Bhilwara Taxi service is great for getting around the streets of Bhilwara in comfort and style. It offers plenty of boot space and is quite affordable. You can also choose a luxury sedan if you want to have a fun filled ride which is as exciting as the destination.
---
SUV
SUV is the perfect vehicle for action packed vacations with the whole family. It has plenty of legroom and can fit all your luggage. With plenty of top quality SUV rental cars to choose from, Udaipur Drive is your one stop destination for a safe, fun-filled vacation to Bhilwara.
Tempo Traveller
For comfortable group travel, rent a Tempo Traveller from Udaipur to Bhilwara Taxi service. Plenty of room for travel companions and cargo in a Tempo Traveller rental means not having to leave anyone or anything behind. Our top quality vehicles make it easy for everyone to enjoy the ride.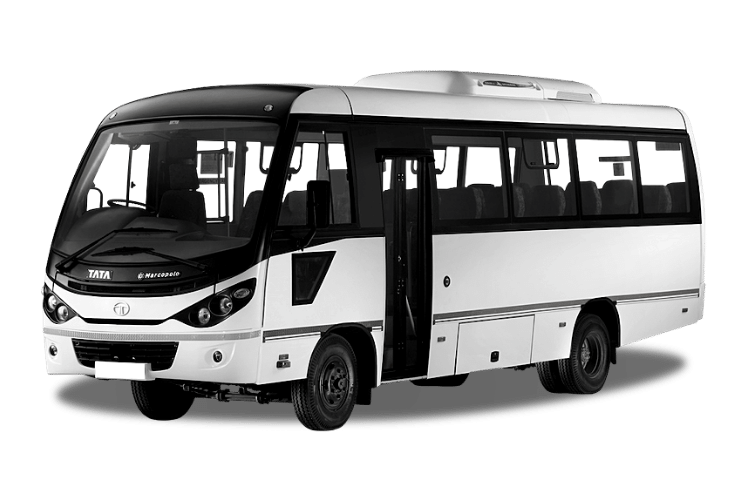 Mini Bus
Rent a MiniBus from Udaipur Drive so that no one gets left behind on your road trip or vacation to Bhilwara. Save time, resources, and money by booking a minibus when going for a group travel. You'll find each passenger has much more leg room in a Minibus that is specifically designed for large parties.
What to expect with Udaipur Drive
Pickup from any location in Udaipur
No hidden fees in your Udaipur to Bhilwara taxi fare
Affordable prices along with break up of charges in detail
Any additional charges and night charges applicable will be mentioned in the itinerary
Vehicles in top condition
Friendly and Reliable customer service
Well trained and well mannered chauffeurs
Flexibility in operating hours
Why book with Us?
Choose from our wide fleet of vehicle options in Udaipur
Online booking option available
No cancellation fee upto 48 hrs
Easy to book Udaipur to Bhilwara Taxi Rental service
24/7 customer support
Udaipur to Bhilwara Traffic Information
The fastest route from Udaipur to Bhilwara is via NH58. The four-lane road is toll maintained and has comfortable traffic conditions. With a rental car from Udaipur Drive, your 3 hour journey would be a hassle free ride. You can also take short breaks in between and move at your own pace.
An alternate longer route is via Chittorgarh and NH48. It is a 163 km drive and you will take around 3 and a half hours to reach Bhilwara. With our Udaipur to Bhilwara Taxi service we ensure you have a delightful and fun filled experience and enjoy the scenic journey.
Sightseeing destinations in Bhilwara
Bhilwara is an interesting place for history buffs and culture explorers. The 'city of textiles and looms' offers you an immersive experience of Rajasthan. The most popular sightseeing places in Bhilwara are:
Badnore Fort
Built over a small hill, Badnore Fort is an excellent example of provincial Rajput architecture. The seven-storied fort is situated on the Bhilwara Asind Road, and it offers picturesque views of the city and the beautiful landscape around it.
Pur Udan Chatri
Located around 10 km away from Bhilwara, Pur Udan Chatri is a famous tourist spot. It has an umbrella-shaped structure atop a huge block of stone. The porch gives panoramic views of the city and its surroundings. Another geographical attraction is the Adhar Sheela Mahadev, where a large rock is balanced by a smaller one.
Kyara Ke Balaji
Kyara ke Balaji is a revered Hindu temple housing the image of lord Hanuman on a large rock. The temple is around 10 km from Bhilwara and as you seek blessings here, you can also visit the other nearby temples like Patola Mahadev, Ghata Rani, Beeda ke Mataji, and Neelkanth Mahadev.
Meja Dam
Meja Dam is situated around 20 km from Bhilwara and is an apt place for nature lovers. It is the oldest and most important dam in the city and also a popular picnic spot. The dam provides water to the inhabitants of the city and its lush green parks offer help maintain the ecological balance in the area.
What to do in Bhilwara
Bhilwara is famous for its folk art-form of Phad cloth paintings, woven fabrics, and mouth watering sweets like Makhan Bada, Ghewar, and Gajak.
You can plan your trip in April and get a chance to attend the 18-day long Gangaur Festival. Dedicated to Gan (Lord Shiva) and Gauri (his consort) the festival celebrates their divine companionship. Attending the festival gives you insights into the culture of Rajasthan. You can enjoy colorful processions, festive outfits, apply henna, and witness folk dance performances.
About Udaipur
Udaipur was the capital of the Mewar Kingdom. The city is set against the backdrop of Aravalli Hills and has many lakes to add to its serenity. This beautiful city is adorned with royal palaces and lavish temples and is known as the 'Venice of the East'.
Encounter the glorious Rajputana past of Rajasthan and make memories to last for a lifetime on your Udaipur to Bhilwara road trip.
---
No matter if you have a long list of exciting places to visit in Bhilwara or just want the flexibility for spontaneous adventures, a car rental from Udaipur Drive is an ideal solution. We provide outstanding customer service and affordable prices on vehicles from world-class manufacturers. With a wide range of vehicles suitable for all types of travel and terrain, we have you covered for your trip to Bhilwara from Udaipur.