Situated in the heart of the Thar desert, Jaisalmer is a popular tourist destination in Rajasthan that goes by the name of "Golden City". A camel ride amidst the vast sand dunes of the desert will make for an adventure that would keep your adrenaline rushing. People who wish to cover both Udaipur and Jaisalmer during their Rajasthan trip, can make use of our Udaipur to Jaisalmer Taxi service and get a glimpse into the rich culture of the city.
Udaipur to Jaisalmer distance is 490 km and it takes more than 9 hours to cover the distance. With your choice of vehicle from Udaipur Drive, a road trip to Jaisalmer will give you a thrilling experience as you explore the desert terrain of Rajasthan. Our well experienced chauffeurs will give you an insight into the rich culture, folklore, massive forts, beautiful lakes and other attractions in Jaisalmer.
Udaipur Drive offers an extensive fleet of rental cars catering to a variety of travellers and mobility needs. From budget friendly hatchback cars, spacious SUVs to luxury sedans and big vehicles we can accommodate you with a taxi for every kind of requirement. Choose from our wide range of vehicles that suits your budget and other needs as given below.
Your Taxi Options
HatchBack
Book a compact car from Udaipur Drive for city travel that can get through narrow lanes and fit in small parking spaces. A hatchback at economical rate would be your best bet if traveling with a limited company.
Toyota Innova
For a family or group trip to Jaisalmer, rent an Innova from Udaipur Drive that gives you the right amount of leg and luggage room. The extra space makes longer distances even more pleasurable.
Sedan
Ideal for longer road trips, Sedans provide top comforts and amenities. Book a Sedan from Udaipur to Jaisalmer taxi service and explore the staggering landscape surrounding Jaisalmer in utmost comfort.
---
SUV
Enjoy the luxurious interiors and excellent features as you tour Jaisalmer in the comfort of an SUV. A road trip in a luxurious vehicle from top car manufacturers will make your Udaipur to Jaisalmer trip a world class experience.
Tempo Traveller
With a tempo traveller, your companions can stretch their legs with more than ample legroom, and enough space to bring along their luggage. Book a tempo traveller from Udaipur Drive to include everyone and everything for your Jaisalmer trip.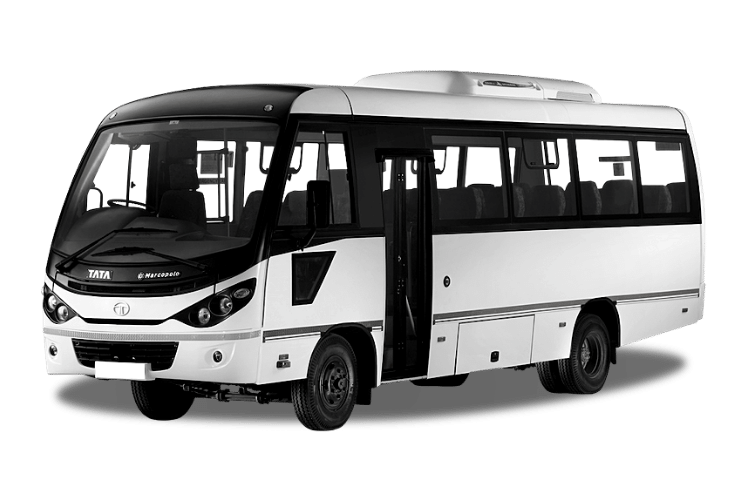 Mini Bus
Rent a MiniBus to experience this vibrant city in comfort. With a Mini bus, your group of friends will have all the leg and luggage room they require. With a mini bus, you will also have extra space to accommodate outdoor equipment and your shopping bags.
What to expect with Udaipur Drive
Pickup from any location in Udaipur
No hidden charges in your Udaipur to Jaisalmer taxi fare
Reasonable prices with detailed breakup of charges
Any additional charges and night charges will be informed beforehand
Vehicles in excellent condition
Friendly and supportive customer service
Well trained and well mannered drivers
Flexible operating hours
Why book with Us?
Diverse fleet of vehicles
Hassle free online booking option
No cancellation fee upto 48 hrs
Udaipur to Jaisalmer Car Rental service made quick and easy
Round the clock customer support
Udaipur to Jaisalmer Traffic Information
If you are planning a trip to Jaisalmer from Udaipur, hire a cab from Udaipur Drive for a relaxing journey. The distance between Udaipur to Jaisalmer is 490 km and it takes more than 9 hours to cover the distance by road. To cover this long journey, Udaipur Drive offers a comfortable vehicle with a professional chauffeur that will make your ride a pleasant experience.
Udaipur to Jaisalmer taxi will take the route via NH68 as it is the shortest and the most preferred route. With Udaipur Drive, you can choose from our extensive range of taxis and be rest assured that you will have a smooth travel that will be covered in optimal time. With a rental taxi you can also take short breaks and visit other sightseeing attractions on your way.
Sightseeing destinations in Jaisalmer
Jaisalmer is home to many interesting tourist attractions that will surely make your vacation a memorable one. Standing tall on the Thar desert, Jaisalmer fort is one of the most renowned forts not just in India but also in the world. Displaying brilliant craftsmanship, this fort is also known as 'Golden fort' owing to its location at the golden sands of Thar desert.
The Jain temples located inside the Jaisalmer fort are quite famous and should not be missed during your Jaisalmer trip. Carved out of yellow sandstone, these temples have beautiful architecture similar to that of Dilwara temples.
Another popular picnic spot in Jaisalmer, Gadsisar Lake is frequented by bird watchers and nature lovers who like to spend some quality time with their loved ones. Along with these you can visit various havelis, temples, gardens and other sightseeing places with our Udaipur to Jaisalmer taxi service.
What to do in Jaisalmer
Udaipur to Jaisalmer Taxi service will give you an enriching experience in the Golden city with plenty of activities to indulge in. One of the first things to do in Jaisalmer is to visit the giant Jaisalmer fort and explore it with the help of a local guide. Adventure lovers can enjoy a camel safari at Sand Dunes and spend a night sleeping under the stars.
Enjoy boating and relax with your loved ones at Gadisar Lake and shop for clothes, jewelry, accessories, and bags at the local bazaars. Watch a puppet show in the Desert Culture Centre and Museum and try Rajasthani cuisine at one of the eateries. With so many things to do in Jaisalmer, you will never get bored of this place.
---
Udaipur Drive hosts a diverse range of vehicle models for your Udaipur to Jaisalmer trip. With a wide choice of vehicles and offers, driving around Jaisalmer would be more fun and enjoyable. With our affordable rates and premium rental vehicles, we make it easy for you to rent a taxi in Jaisalmer and tour its iconic places and surroundings with ease.
Taxi Service in Udaipur Made Easy
Diverse fleet of top brand vehicles from UDAIPURDRIVE.COM